Publishing time:2023-06-20
On May 30th, an activity themed "Learning from the Role Models of the Times and Drawing Strengths from Them" was held in Hunan University of Science and Technology (HNUST). During the event, Tang Jingting and Zhou Zihan, students of the 2022 cohort from the School of Earth Science and Spatial Information Engineering recited a poem and received warm applause. The poem was written by Tang Jingting as a homage to her idol - Wan Buyan, Professor of HNUST.
In April 2021, "Hainiu Ⅱ" developed by a team led by Professor Wan drilled 231 meters below sea level, making China one of the world-leading countries in this field.
Tang Jingting, a then high school year 2 student, began to regard Professor Wan as her role model when hearing the exciting news. After that, she had a deeper understanding about Professor Wan's life and his scientific research experiences through the internet. Therefore, she made HNUST as her dream university.
One year later, she got excellent grades in the very competitive examination. Among the many good universities she was entitled to go to, she still chose HNUST because of Professor Wan. "Professor Wan graduated from the Department of Geology. Choosing earth science as my major allows me to better understand his career. Besides, I got the best geography grades in Gaokao, the national college entrance examination. It is Professor Wan who has inspired me. That's why I have listed the earth science as my first choice. " she told the interviewer.
Just recently, Professor Wan has been granted the title of "Role Model of the Times". At the night of the show, Tang Jingting waited eagerly in front of her laptop. "I have watched the show three times. Each time I felt so excited and moved." she said.
Now, Tang Jingting dreams to be a geography teacher to cultivate talents for our country as Professor Wan. From her case, we see the power of role models.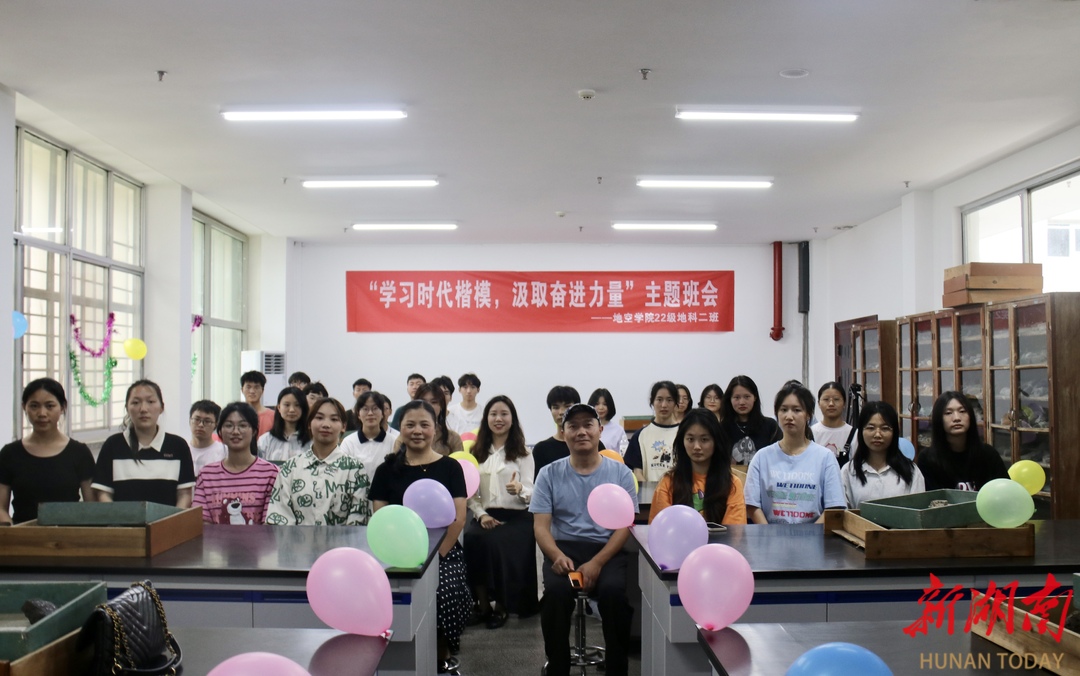 "Professor Wan has become the most popular idol of HNUSTers. For over three decades, he has led his team to devote themselves to the deep-sea career. We should learn from him." said Tang Yangya, Secretary of the Party Committee of HNUST. "Our school will further advocate learning from the spirit of Professor Wan through theme education. Through it, we can guide all teachers and students to look at the starry sky and be firmly grounded as well so that we can make a new contribution to the construction of a powerful country and the great rejuvenation of the Chinese nation."
(Translated by LI Lan and YANG Ye)