Publishing time:2023-02-28
On February 16th, HNUST held a donation signing ceremony. Hunan E-Youngo Language Education Technology Co., Ltd. donated 500,000 CNY to HNUST to help with the innovation and entrepreneurship of HNUST and signed an agreement with the school to jointly build a practice base for HNUSTers.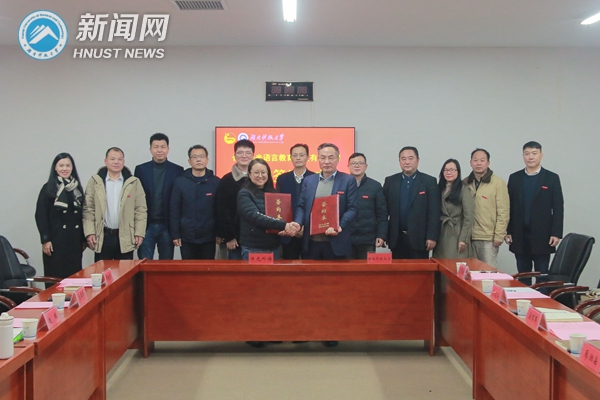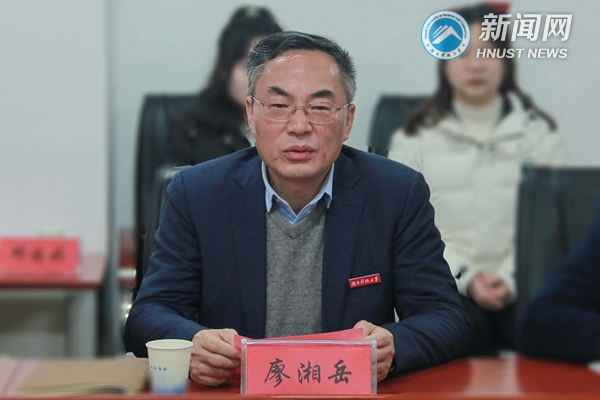 At the donation ceremony, Liu Hongping, Chairman of the Company, and Liao Xiangyue, Vice President of HNUST, signed the agreements for donation and the base construction.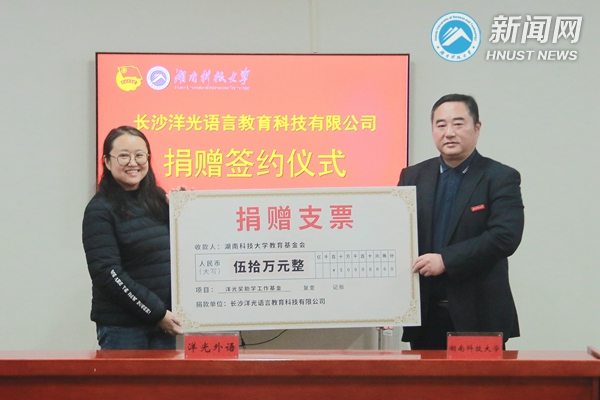 The representative of Education Foundation and Director of the Alumni Office of HNUST, Chao Wei, took the donation check from Liu and presented her a certificate of donation.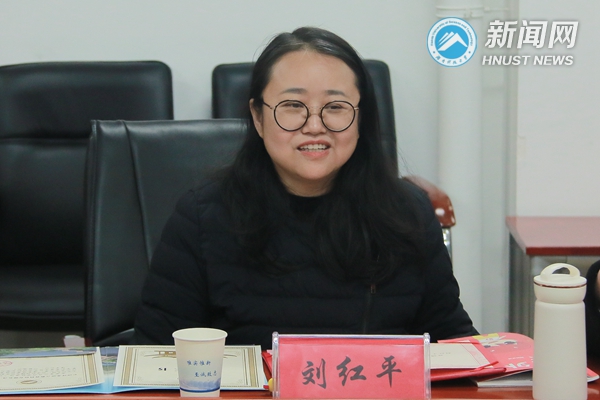 After Jiang Liping, Director of the Academic Affairs Office, issued the letter of appointment for Liu, appointing her the part-time tutor of innovation and entrepreneurship, the practice base was officially inaugurated.
In his opening remarks, on behalf of HNUST, Liao extended his warm welcome and gratitude to Liu and her group. He also stated the significance of "Mass Entrepreneurship and Innovation Initiative" in the new era. He remarked that tightening the ties between school-enterprise cooperation and the students' entrepreneurship is of vital importance for the construction of the base, looking ahead to a stronger partnership with HNUST and a brighter future of the enterprise.
Liu introduced the company's development in her address. Deng Yanhua, President of the branch Company in Xiangtan, expressed her firm determination that every single member of their company will devote themselves to the cause of education and work together with HNUST. She also mentioned that she found a great number of talents with a spirit of innovation, and learned a lot from professors and other staff members of HNUST. Furthermore, she noted that in the future, their company will gradually build up partnership with more schools of HNUST, and launch various activities like entrepreneurship competitions, and practice to make full use of the bilateral advantages.
Chaired by Ma Binhui, Secretary of the Youth League Committee of HNUST and witnessed by the representatives of Hunan E-Youngo Language Education Technology Co., Ltd., the Youth League Committee, School of Innovation and Entrepreneurship and other relevant schools, the two parties completed the signing ceremony.
Founded in 2004, Hunan E-Youngo Language Education Technology Co., Ltd. is an education enterprise engaged in language training services. To support the development of the student organization of the Youth League Committee and the cultivation of the student leadership, the company also set up the "E-Youngo Award and Support Fund" in HNUST, in addition to cash donations. In the meantime, with a purpose of improving the university-enterprise talent training mechanism, and guiding university students to involve themselves in entrepreneurship, the firm cooperated with HNUST to build a practice base, contributing measurably to the mission of building HNUST into an internationally recognized comprehensive university.
(Translated by LING Qian and HUANG Nan)