Publishing time:2022-11-17
On the morning of 2nd November, Hunan University of Science and Technology (HNUST) held the Seminar of Expanding Advantages in Normal Education. Wang Weijun, Vice President of HNUST attended and presided over the meeting. And heads of relevant functional departments and School of Education also attended the meeting.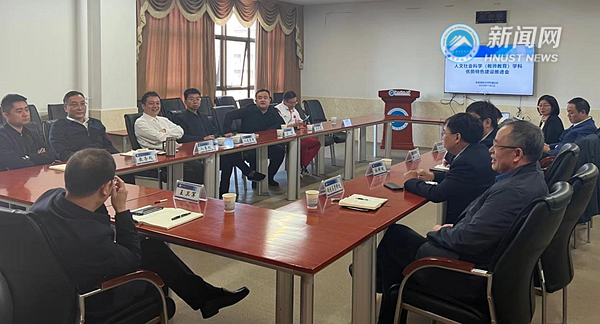 Given that the Humanities and Social Sciences are the driving forces of the characteristic development of HNUST, Wang proposed in his speech that the focus of developing our school should be giving full play to the advantages of the traditional education courses so as to develop the HNUST's exclusive models and features of curriculum.
Heads of relevant functional departments and the academy of Humanities and Social Science discussed relevant problems in constructing distinctive disciplines and shared their experience with each other. They all agreed that the characteristics of disciplines should be highlighted in teaching and that connotation construction of disciplines should be further enhanced in discipline construction, talent cultivation, scientific research and social services, etc.
After the discussion, Wang concluded, "In terms of characteristic development, each discipline has drawn its own blueprint and showed the difficulties. Indeed, we have achieved success for the first phase, but still have a long way to go. To cultivate high-quality talents and make greater achievements, joint resources and efforts are badly needed for the coordination."
(Translated by LI Lan, WANG Ge)