Publishing time:2022-04-04
On March 19th, the Third Session of the Fourth Faculty and Staff Congress was held in the reporting hall at the fifth floor of Lide Building. All the leaders, members of presidium and representatives of faculty in HNUST attended the meeting.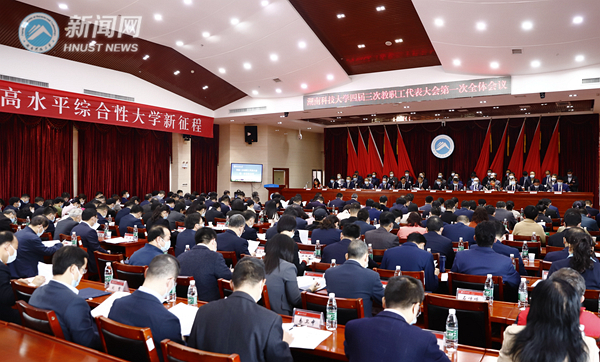 At the meeting, Tang Yayang, Secretary of the Party Committee of HNUST, elaborated the connotation of the principles of "to be brave, pioneering and pragmatic". And then he asked HNUSTers to strengthen their strategic focus, thought and implementation.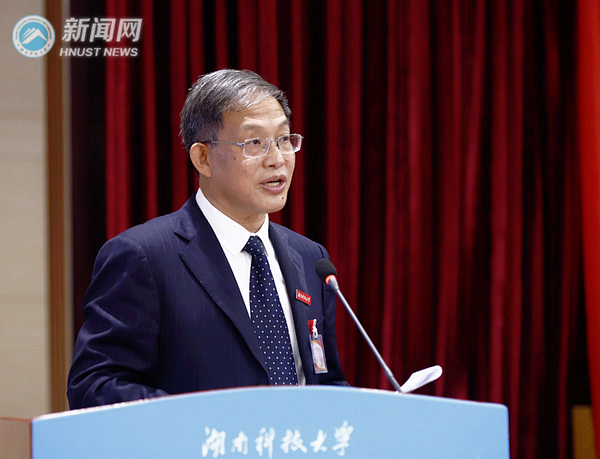 Zhu Chuanqu, President of HNUST, summarized the work completed in 2021 and drew up a blueprint for 2022, including promoting the construction of the "Double First-Class" initiative, sticking firmly to morality education, reforming the two-level goal management and innovating the education evaluation in the new era.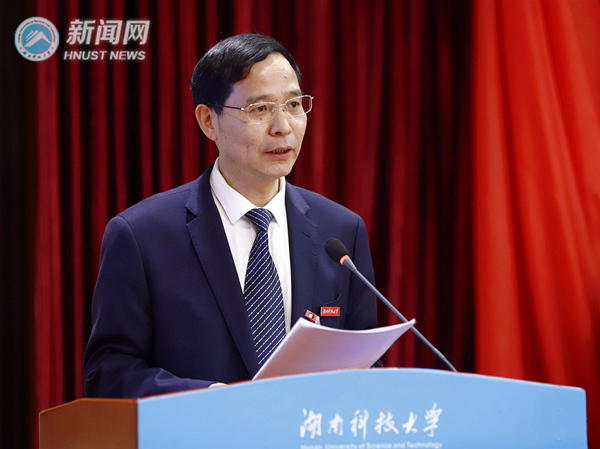 Liu Youjin, Deputy Secretary of the Party Committee of HNUST,made a report about the work finished by the Labor Union in the past year and pointed out that the union would continue its work of serving teachers and students and struggle for achieving its new goals.
The representatives of faculty also gave their speeches to express their determination of working hard.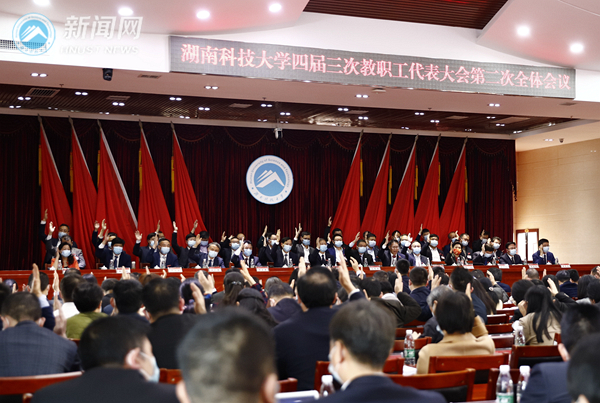 At the end of the meeting, the resolution to amend some documents was passed by secret ballots. And the supplementary commissioners of the Fourth Labor Union Committee were also elected.
(Translated by WANG Ge, LI Lan)