Publishing time:2023-10-08
On the afternoon of September 21st, at the invitation of Hunan University of Science and Technology (HNUST), a delegation led by Cari Keller, Dean of the Graduate School at Northeastern State University (NSU), and including Li Xuan, Executive Director of International Programs, and Chen Xiaojun, Director of the i-TEP English Testing Center,visited HNUST. Guo Shiyin, a member of the School Party Committee and Secretary of the Discipline Inspection Commission at HNUST, along with the key members from the Office of International Affairs, Graduate School, and School of Education, attended the symposium.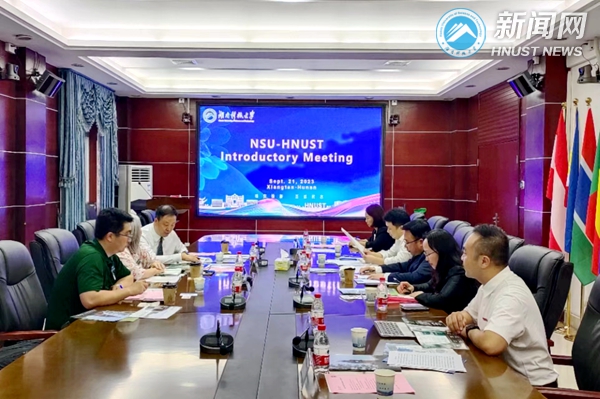 Cari Keller and Li Xuan offered insights into various aspects of NSU, including the university's general profile, the diversity of its disciplines, and the relevant policies and requirements for intercollegiate collaborations.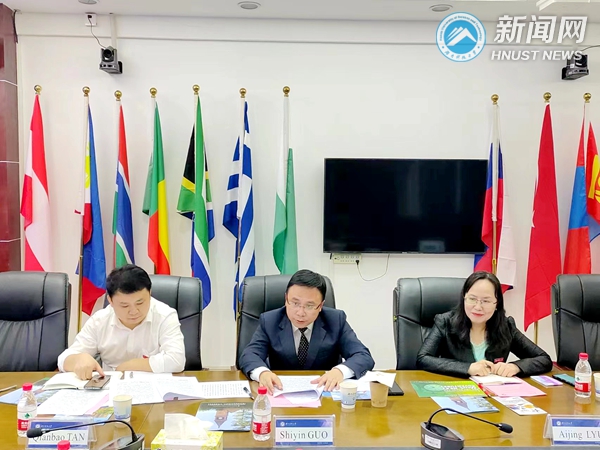 Both sides conducted in-depth discussions on the potential directions for cooperation and intercollegiate exchange within the framework of Chinese-foreign joint educational projects.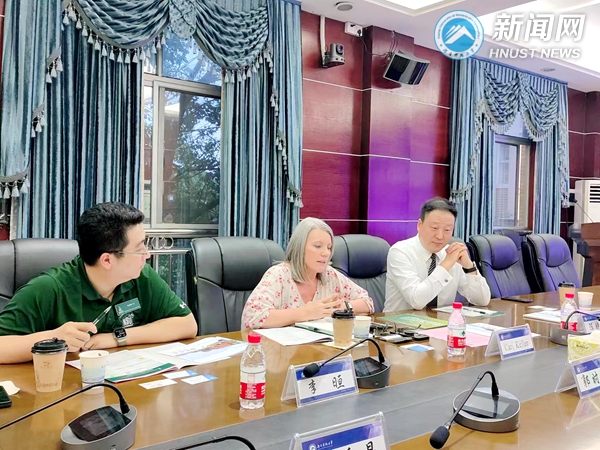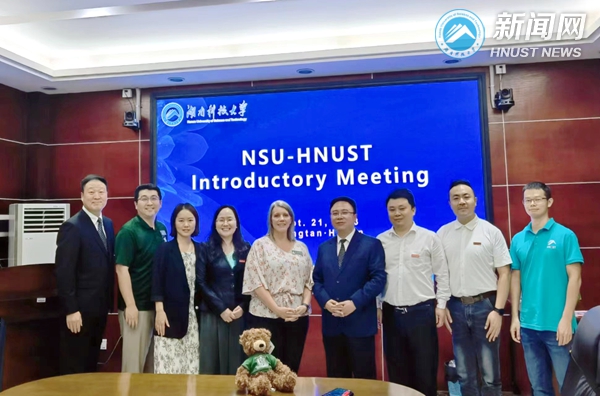 (Translated by XIAO Suqin and HE Yingyan)