Publishing time:2022-04-25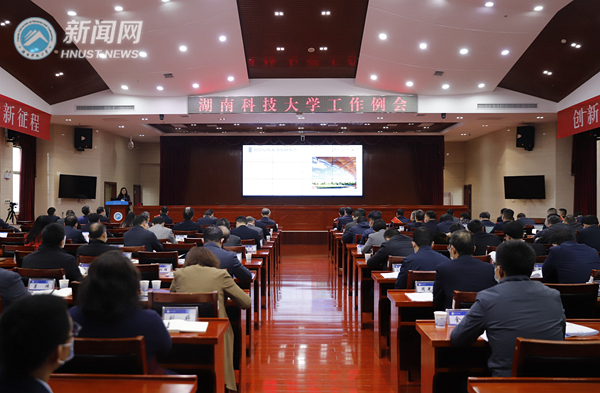 On the afternoon of April 1st, HNUST held a talent work conference in the lecture hall of Lide Building, to listen to the report on the talent work in the school, and study and solve the main problems at present on it, so as to better deploy the talent work. Tang Yayang, Secretary of the Party Committee of HNUST, Zhu Chuanqu, President of HNUST, and other school leaders all attended the meeting, as well as other relevant directors and representatives of teachers. The meeting was presided over by President Zhu.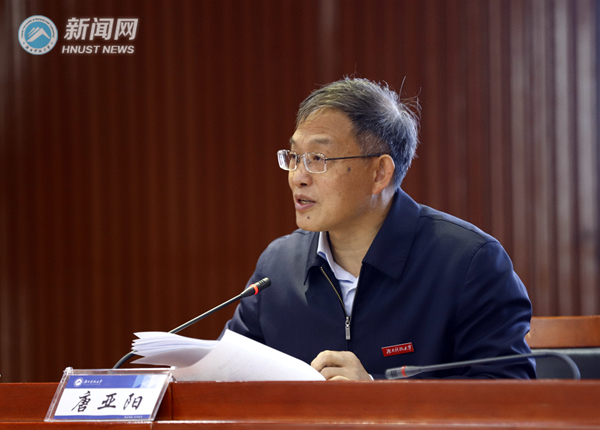 Secretary Tang said that HNUST has always firmly adhered to the principle of "talent is the primary resource", attaching great importance to the talent work, and making it a systematic project. In view of the bottlenecks, Tang emphasized that we should have a comprehensive and correct view in treating talents and the talent work, and improve the personnel system, so that all kinds of talents can be well positioned and their strengths can be fully developed.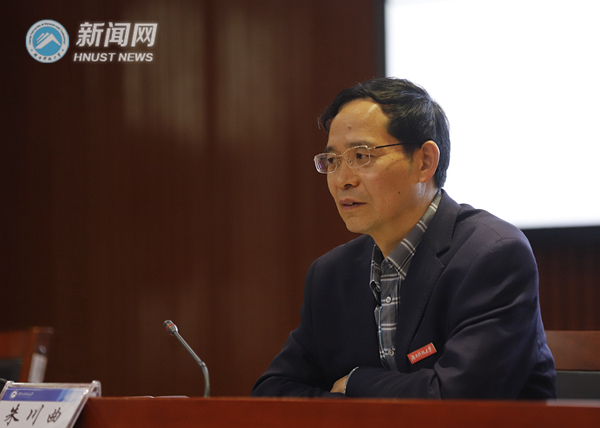 President Zhu put forward four requirements for the talent work: firstly, we should build teams for teaching and research, ideological and political education, management and service guarantee that are adapted to high-level comprehensive universities; secondly, it is necessary to further strengthen the introduction and training of high-end teams and high-quality talents; thirdly, we should continue to deepen the reform of the system and mechanism of talent development; fourthly, we should care for high-level talents, and ensure them the good conditions of teaching and research.
Liu Youjin, Deputy Secretary of the Party Committee of HNUST, read out the (honors) list of talent projects above the provincial level, and said that we should value talents and the related work, and accelerate the construction of a high-level comprehensive university with distinctive characteristics and domestic first-class and international influence.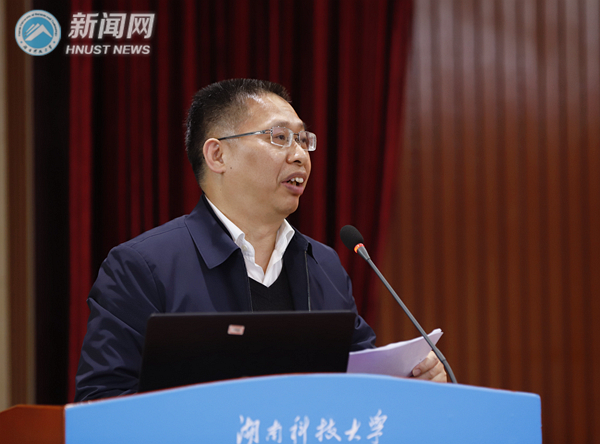 In her work report, Vice President Xie Hui analyzed the main achievements, current problems and future plans of the university's talent work since the 13th Five-Year Plan.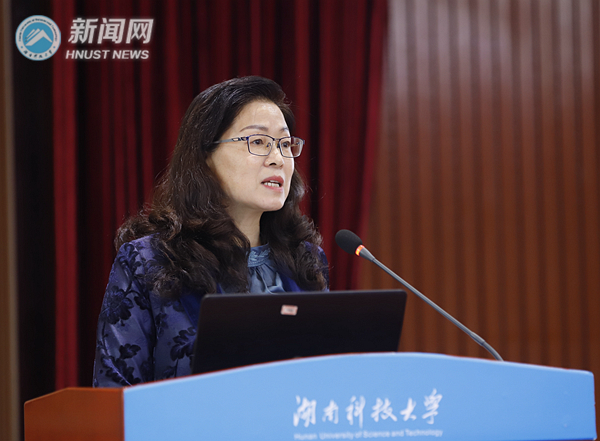 In the warm applause, Secretary Tang and President Zhu on behalf of HNUST, presented awards and flowers to talents: Wan Buyan, Wu Yijun, Bin Guangfu, Long Sichun, Dai Juchuan, Chen Qiunan, Dai Kuizao, Chen Shu, Cao Buqing, Li Dongmei, Zeng Wangdong and Huang Tiefan.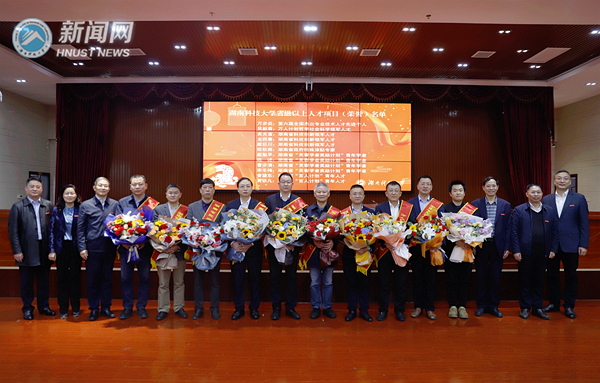 Other leaders and relevant directors also made reports and summaries on the talent work and made suggestions for the development of HNUST, jointly boosting the talent work of our school.
(Translated by HU Kun WANG Yuchen)