Publishing time:2023-01-02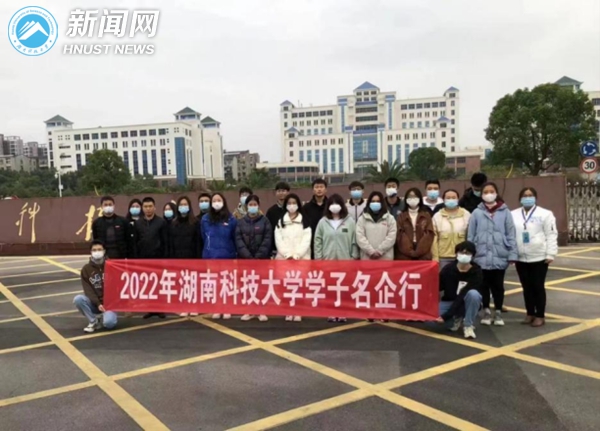 To boost university students' personal development and create more opportunities for exchanges between students and famous firms, the Section of Enrollment and Employment in HNUST held University Students Visiting Famous Companies Activity on November 29th. A group of the representatives of employment tutors, 20 HNUSTers, and students from Xiangtan University and Hunan Institute of Engineering was formed to visit XEMC Group, GOLD CUP, Hunan SUND Technological Corporation and Wasion Electric Co., Ltd.
At first, the group visited XEMC Group. Wang Jinhua, the director of Human Resources Department, and Zhu Xiyuan, the talent management director of HR Department introduced industrial platforms, talents training, corporate culture and the like. Xiao Huawang, majoring in Electronic and Information Engineering of 2019, thought this firm focused on staff training and supported on-the-job postgraduate education, which was a good thing for students.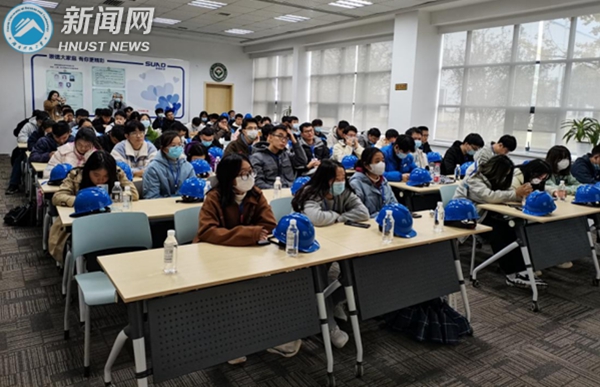 After that, the group visited the manufacturing workshop of GOLD CUP with the guidance of its receptionist. The four products of electromagnetic wires at high levels changed students' ideas on the wires.
In the afternoon, the group visited the exhibition halls and manufacturing workshop of Hunan SUND Technological Corporation and Wasion Electric Co., Ltd. And the recruiting directors made the introduction to corporate culture, company selection, future career, etc. The students expressed that they had better self-cognition on corporate operation and vocational development in the future.
Wang Shilong, majoring in Tourism Management of School of Business of 2019, mentioned that by entering workshops, he could clearly feel the need for talents from enterprises, which helped him deal with employment more rationally.
(Translated by LING Qian, SHU Ting)