Publishing time:2022-10-25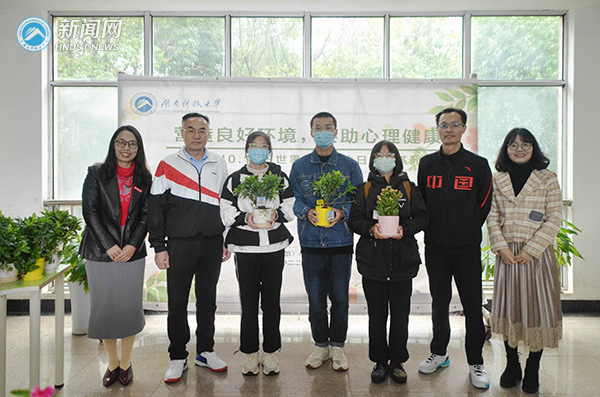 On the morning of October 9th, themed with "Healthy Environment for Healthy Mentality", a potted plants adoption activity for celebrating the forthcoming World Mental Healthy Day, was held in the hall of Sports Building. Liao Xiangyue, Vice President of HNUST, and Jiang Liping, Director of Student Affairs Office, attended the activity. Liu Yunfeng, Director of the Center for Mental Health Education, Luo Beibei, Vice Director of the center, and the representatives of each dormitory adopting the potted plants joined in the activity.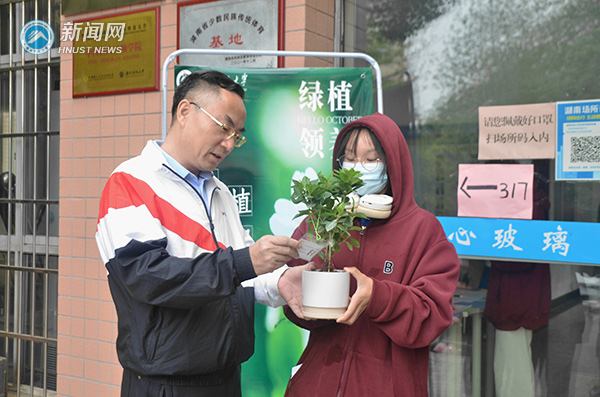 Those who adopted the plants were organized by dormitories. Every single dormitory participating the activity was allowed to adopt one potted plant. Liao affirmed the value of the activity in his speech and proposed that the very plant could be seen as the bond to tightly knit the roommates together and eventually formulate a cozy living space. Moreover, the care of both school and teachers was delivered through the activity.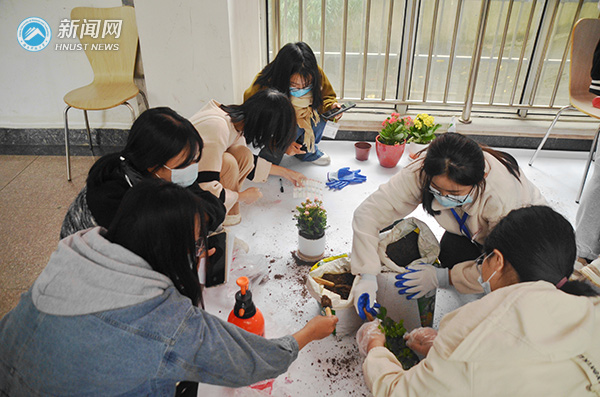 Together with the students, Liao and Jiang were also indulged in the planting and they had a group photo taken to mark the occasion. Meanwhile, an online platform for the participants to continuously share their experience and feelings of caring the plants for two months will be built after the activity. Taking the opportunity, Jiang hoped to create a better environment for students' mental health.
Planting relieves mood and enhances happiness. Wen Yuquan, a freshman majoring in financial management from the School of Business, went with this idea. "Plants are our good friends. I'm going to put it in my room, as a decoration and a living air freshener", said he.
In accordance with the regulation of epidemic prevention and control, the participants orderly finished the registration and other procedures. The activity, as a useful stress reliever, which also cultivated aesthetic during practicing, has attracted more than 170 dormitories to adopt the plants. The potted-plant adoption activity was the combination of labor education and atheistic education, effectively mitigating students' pressure and promoting HNUSTers' mental health.
(Translated by WANG Ge, LI Lan)