Publishing time:2022-11-17
The lecture on "Science and Humanities", hosted by Dean's Office and organized by School of Business, was held in the Room B5-2, Lizhi Building on the afternoon of November 1st. Themed with "Economics around us---Analyze the Relations among Major Countries by the Theory of Macroeconomics", the lecture was delivered by Dai Kuizao, Deputy Dean of School of Business, and chaired by Zhang Zhibin, Deputy Dean of School of Business. Relevant directors and some teachers and students of School of Business attended the lecture.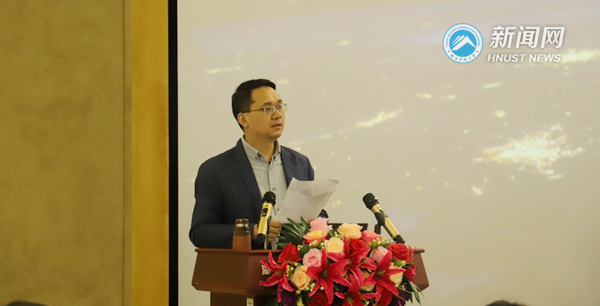 Professor Dai Kuizao analyzed the current global economy through real macroeconomic data like GDP growth rate, unemployment and discussed hotspot economic issues between China and the United States. Besides, focusing on consumption, investment, etc., he analyzed the effects on American economy through hotspot events. He proposed that every learner of economics should be perspicacious, combine theory with practice and gain an insight into the real intention of American policies to offer advice for the formulation and implementation of China's economic policies.
Zhang Zhibin pointed out in his concluding speech that Professor Dai's report emphasized the importance of combining economic theory study with practice, which has important guiding significance for teaching and learning in HNUST. All teachers and students present here have benefited a lot from this lecture.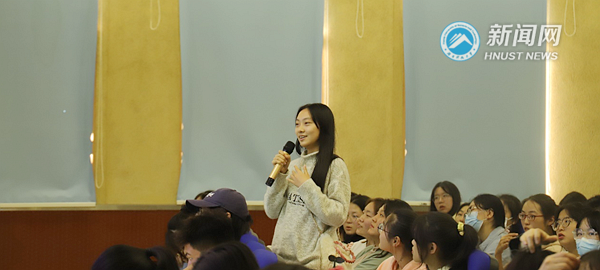 News link:
Dai Kuizao, Ph.D., professor, the deputy Dean of Business School of HNUST, young Hunan "Furong Scholar", academic leader of Zhejiang Province colleges and universities, and discipline leader of HNUST. He won the third prize of the 8th Scientific Research Outstanding Achievement Award of Higher Education (Humanities and Social Sciences), and several second and third prizes of provincial and ministerial social Science Outstanding Achievement Awards. He presided over 3 National Natural Science Foundation projects and 4 provincial and ministerial level projects and separately published 5 academic monographs; Alone (or as the first author), he has published more than 50 papers in authoritative journals such as Economic Research, World Economics, Economics (Quarterly), and China Industrial Economics. He is also one of the experts in reviewing manuscripts of important domestic journals such as Economic Research, World Economy and Quarterly Journal of Economics.
(Translated by PAN Zhuo, QIN Sijin)