Publishing time:2022-06-13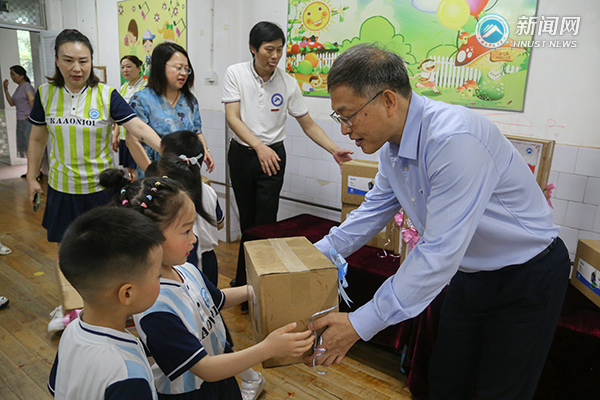 On the morning of May 31st, Tang Yayang, Secretary of Party Committee of HNUST, Zhao Qiancheng, Vice President of HNUST, together with leaders of relevant functional departments visited the HNUST Affiliated Kindergarten and the HNUST Affiliated Jiuhua Peace Primary School to express their concern to the children and educators and give presents and their best wishes to the children.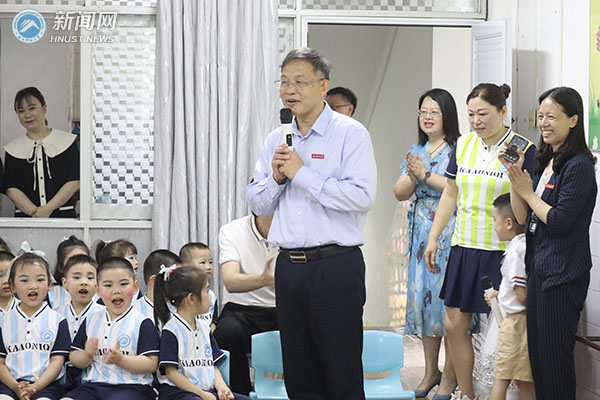 The kindergarten with pretty decorations was full of festive atmosphere. After appreciating the art handicrafts made by the teachers and children, Tang had a close talk with the children and gave presents to them. Later, the children gave a wonderful performance to all the visitors.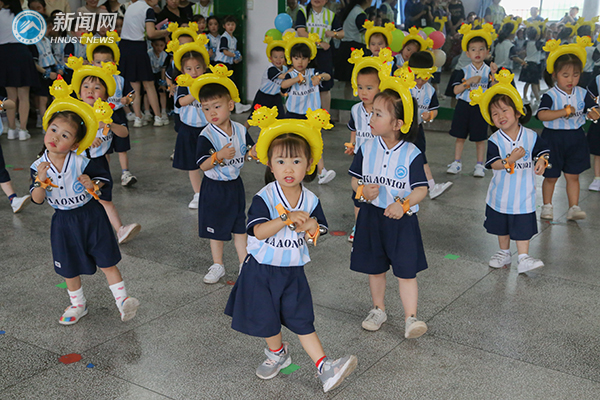 To know about the schooling, Tang communicated with the directors of the kindergarten. He pointed out that for the healthy and all-round growth of the children, all the work should be children-centered, and efforts be made to improve the education quality. And the relevant departments should help with the problems.
At the Jiuhua Peace Primary School, accompanied by the directors, they visited the Sci-tech Museum and the Robo Masters Training Base, watched the psychodrama performed by children and inquired about the schooling from the principals of the school. Tang gave praise to the environment of the school and the children's great performances. And he also encouraged the children to study hard, build great ideals and become a capable person who has all-round moral, intellectual, physical, and aesthetic grounding with a hard-working spirit in the new era.
It is learned that most of the faculty's children are receiving education at the Jiuhua Peace Primary School. To promote its high-quality development, the HNUST Educational Fund was set up in 2020 and a group of teachers and students was dispatched to direct teaching, scientific research, recreational and sports activities, competitions and so forth. Currently, the school has won its place in the first-tier primary schools in the city of Xiangtan, Hunan Province.
(Translated by LI Lan, WANG Ge)