Publishing time:2023-06-08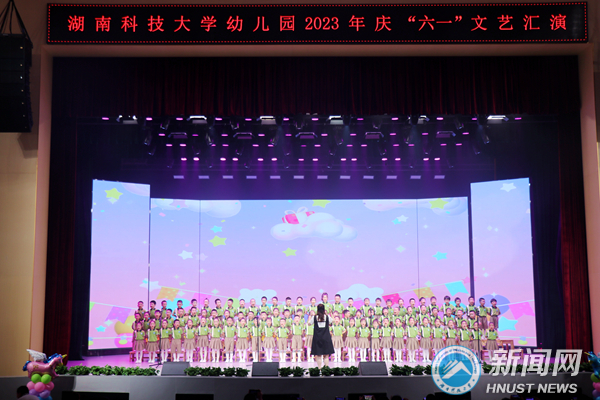 In celebration of Children's Day, the kindergarten of HNUST held its 2023 Literature andArt Festival in Li Jinhui Hall on June 1st. The event was attended by Tang Yayang, Secretary of Party Committee of HNUST, and Zhao Qiancheng, Vice President of HNUST, who sent festival blessings and presents to the children.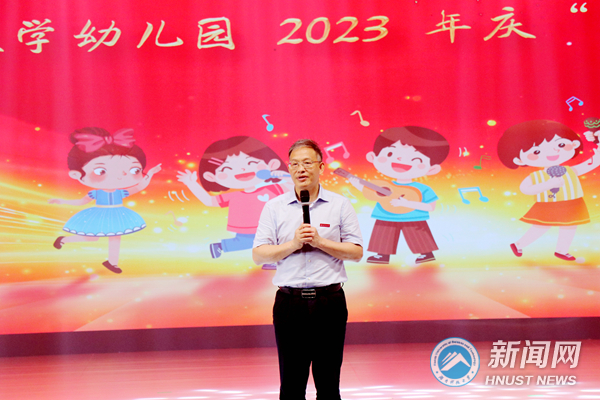 Tang Yayang extended festival blessings and candid greetings to all children and kindergartners who are working on the frontline. He said this group of children was the first to perform in the newly-rebuilt Li Jinhui Hall. They are the future of the country and the hopes of the nation. Tang Yayang expressed his hope that they could grow up healthily and happily, achieve their life ideals, and contribute to the country and people.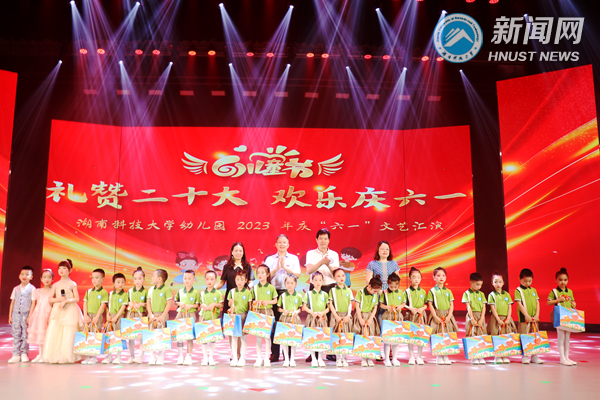 During the event, Tang and Zhao sent gifts to the children.
Kindergartners wished all children to remain childlike and all adults to remain their innocence. During the activity, the children presented various performances, including the lively "Panda Panda" dance, the upliftingsong "Go to Taiwan in 2035"and a captivating catwalk show. The overall effect was a jubilant and enthusiastic atmosphere that left everyone feeling uplifted.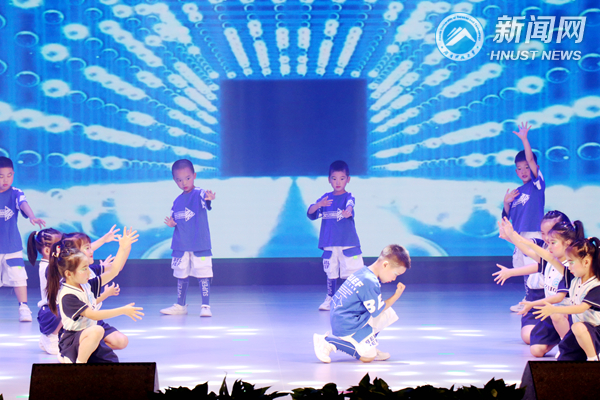 Xu Zhihua, the director of the kindergarten, expressed appreciation for the joint efforts of all the institutions involved in ensuring the smooth performances. He also extended sincere gratitude to the leaders of HNUST for their care and support.
(Translated by CHEN Na , LI Jiaojiao)