Publishing time:2023-05-31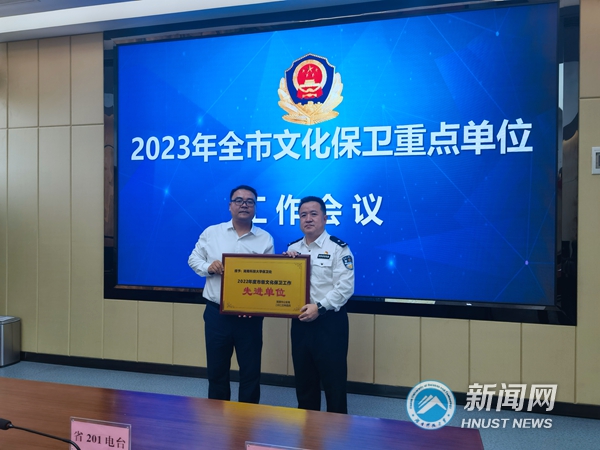 On the morning of May 9th, the Meeting for Key Institutions of Cultural Conservation was held in Xiangtan Public Security Bureau. Liu Yuhong, leader of the National Protection Detachment of Xiangtan Public Security Bureau, presided over the meeting. Deputy Director of Xiangtan Public Security Bureau He Jianpeng, also Member of its Party Committee, and relevant representatives attended the meeting.
HNUST was awarded "2022 Municipal Advanced Institution of Cultural Security", and Jiang Huiping and Xu Hui won the title "2022 Advanced Individual of 100 Key Municipal Cultural Institutions ".
In recent years, HNUST has been attaching great importance to the cultural conservation by prioritizing political security. Besides, the university has reinforced its work on responding to the online public opinion and the assessment of potential security risks.HNUST sticks to the university-police linkage to ensure the stability of the campus.
(Translated by LI Jiaojiao,CHEN Na)