Publishing time:2023-06-08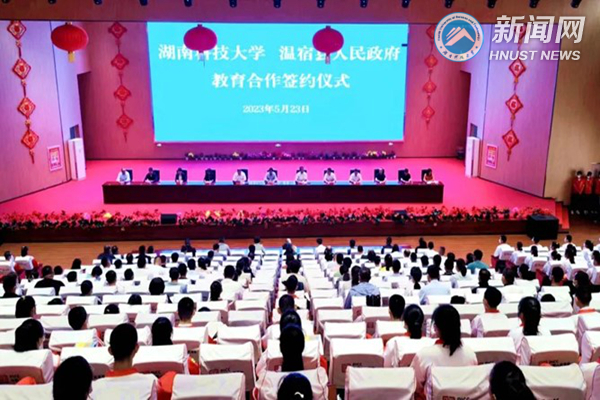 On May 23, HNUST signed a basic education cooperation agreement with the People' Government of Wensu County, Aksu Prefecture, Xinjiang Uygur Autonomous Region. The Signing ceremony was held in the academic lecture hall of Wensu No. 7 Middle School. Zhao Qiancheng, School Party Committee member and vice president, Huang Zhenjun, Secretary of Wenshu County Party Committee attended the ceremony and delivered the speech. Aliya Saitiniyazi, Deputy secretary Wensu County Party Committee, County Magistrate presided over the ceremony. Representatives of leaders and teachers and students of both sides attended the ceremony.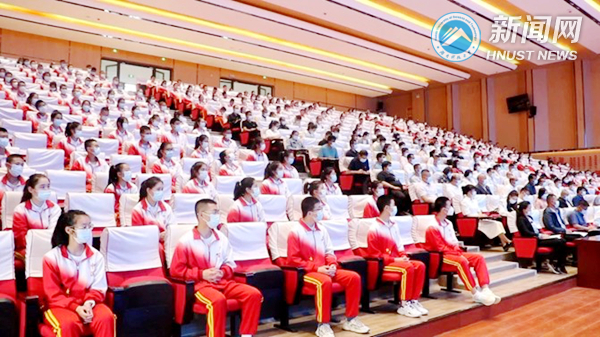 Zhao highly appreciated the completion of Wensu No. 7 Middle School. He pointed out that the basic education cooperation between HNUST and Wensu plays an important role in implementing the Communist Party of China's strategy of governing Xinjiang, and is a positive practice to strengthen the sharing of high-quality educational resources, make high education better serve local economic and social development. As the eighth batch of "National Demonstration Institutions of National Unity and Progress," HNUST has made outstanding contributions to the development of Xinjiang, and this signing has unfolded a new chapter in promoting national unity and progress. Zhao put forward three suggestions to promote cooperation. First, to set up a leading group, establish a regular consultation system, and implement list-based management. Second, to draw up long-term plans, set short-term goals for the development of basic education, and establish experimental zones and research bases for reforms in teaching. Third, to concentrate on the team of primary and secondary school teachers, jointly an innovative talent training model, and create the high-quality brand of Wensu No.7 Middle School.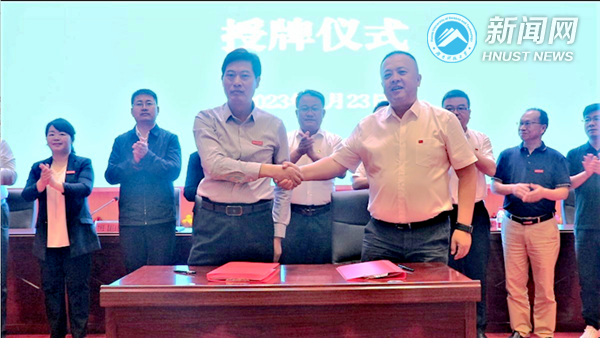 Huang extended his congratulations on the signing ceremony and expressed the feeling of gratitude to HNUST' s support for education in Wensu. He pointed out that there was an urgent need for equal and high-caliber education for children and teenagers. The cooperation with HNUST would effectively improve local education by virtue of the university's high-quality educational resources, and meet the people's expectations for quality education, which is a part of the livelihood project. He hoped that both sides can give full play to their advantages based on sincere cooperation to promote the high-quality development of education in Wensu.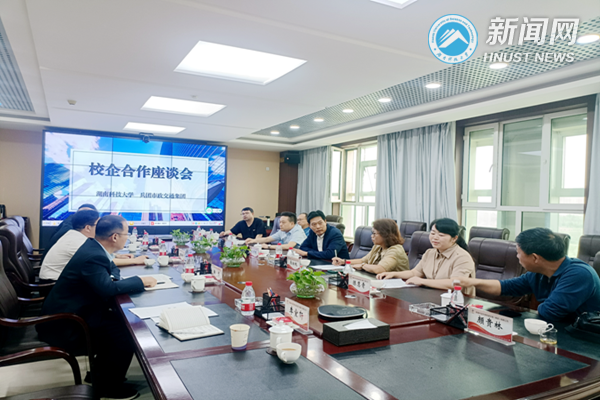 On behalf of both parties respectively, Zhao Qiancheng and Aliya Saitiniya signed the cooperation framework agreement at the ceremony. Zhao unveiled the plaque of HNUST Educational Practice Base together with Huang at the school gate after the awarding ceremony. Jiao Xiangyang, Member of Standing Committee of Wensu County Committee, Director-General of Organization Department and President of the Party School, presented a letter of appointment for Deng Jianglou, Associate Professor of the School of Earth Sciences and Spatial Information Engineering of HNUST, to hire him as Vice Principal of the No.7 Middle School.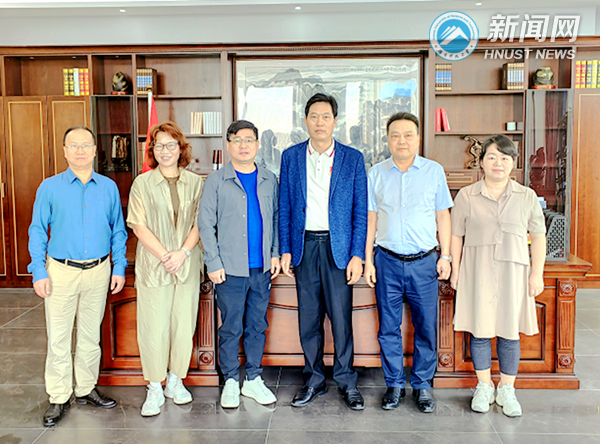 In the end, the delegation visited the alumni enterprises in Xinjiang and held a forum on university-enterprise cooperation. At the meeting, Zhao encouraged alumni to contribute to the development of university-enterprise cooperation.
(Translated by QIN Sijin, WANG Yunchen)