Publishing time:2022-05-10
On the afternoon of April 28th , the opening ceremony of the construction of the Zhicheng Book Bar ("Zhicheng" denotes deep sincerity) was held in the West Building of Library (1). Tang Yayang, Secretary of the Party Committee of HNUST, Zhu Chuanqu, President of HNUST, He Zelong, Vice President of HNUST, and Zhou Zhihua, member of the Party Committee and Minister of Publicity Department of HNUST attended the ceremony. Chen Liang, Chairman of Hunan Shuchang Education Book Co., Ltd. and Zhou Zhu, General Manager of Hunan Fanbang Construction Engineering Co., Ltd. and the faculty in the company were present, as well as workers of relevant functional departments of HNUST and representatives of teachers and students. The ceremony was chaired by He Zelong.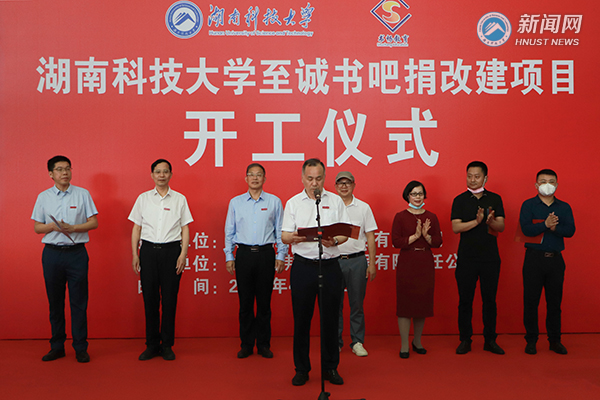 Reading is of vital importance for seeking knowledge and education. Tang mentioned the World Book Day in his speech and told the audience President Xi's story about reading and emphasized the power of books. The college students of the new era should develop a good habit of reading patiently and master the art of reading, for they shoulder the responsibility of the rejuvenation of the Chinese nation. Tang also pointed out that the Book Bar was built for a more attractive reading environment for both teachers and students and a campus of avid readers.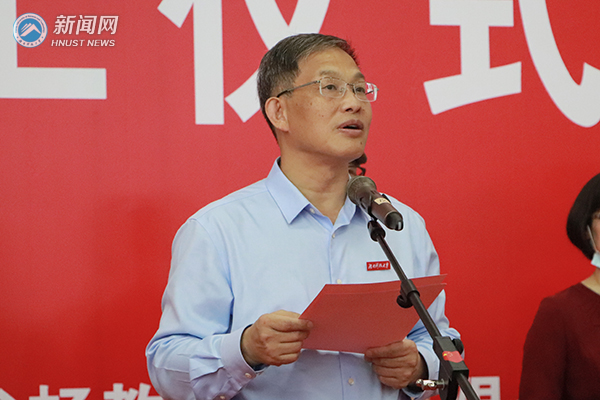 Chen Liang held an opinion that bricks-and-mortar bookstores on campus were crucial components of cultural facilities and civilization carriers. Moreover, they are of great significance in spreading advanced culture, leading the reading trend nationwide, building a scholarly campus and promoting the students' growth. He also argued that the Book Bar will give wholehearted devotion to the service of teachers and students and provide a platform for reading and making friends.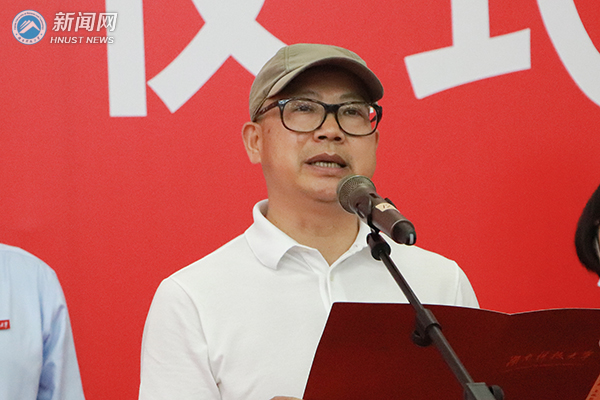 The Zhicheng Book Bar was funded by Hunan Shuchang Education Book Co., Ltd.. On behalf of HNUST, Tang extended his gratitude for the company's donation. He also hoped that the company could guarantee the quality of the Book Bar and build it a veritable internet-famous site as soon as possible. After the Agreement signed by the representative of both sides, Zhu Chuanqu announced the start of this construction.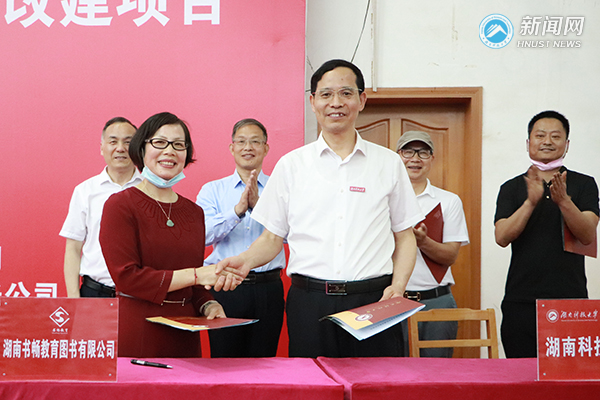 Deng Fangmin, a sophomore of School of Information and Electrical Engineering, expressed her expectation for the forthcoming Book Bar, longing for a more enjoyable reading experience in the relaxing atmosphere.
(Translated by HUANG Nan, WANG Yan)