Professor Wan Buyan Receives Hunan Guangzhao Science and Technology Award
Publishing time:2019-06-12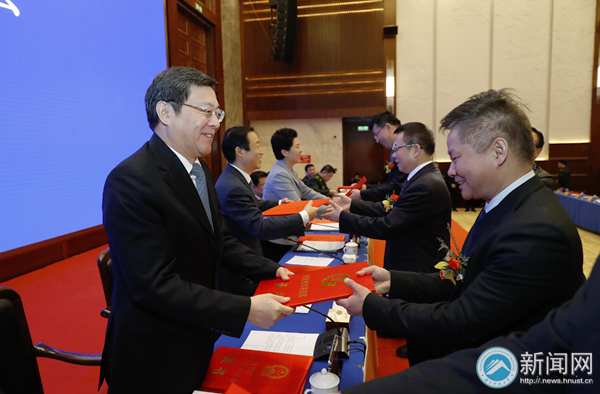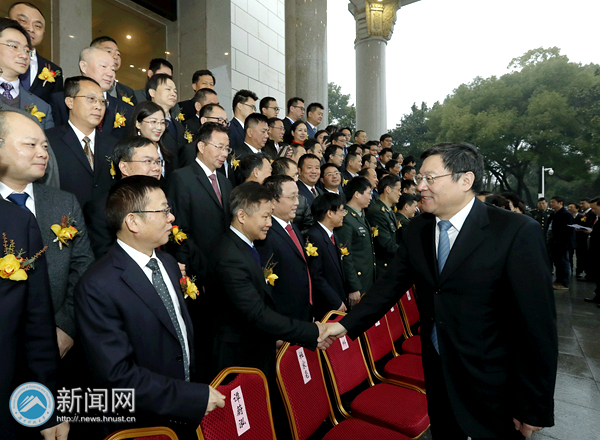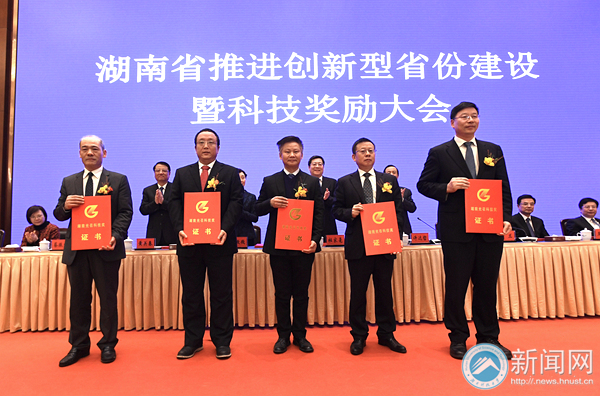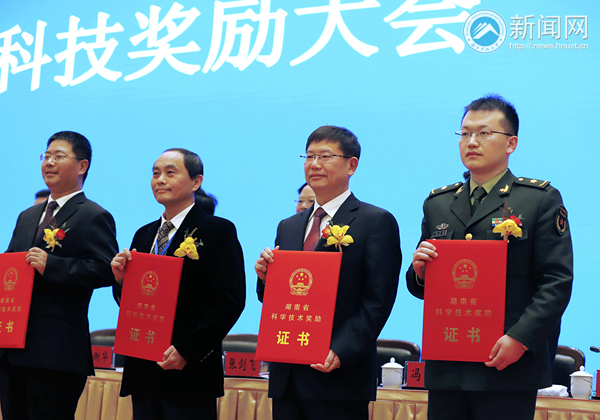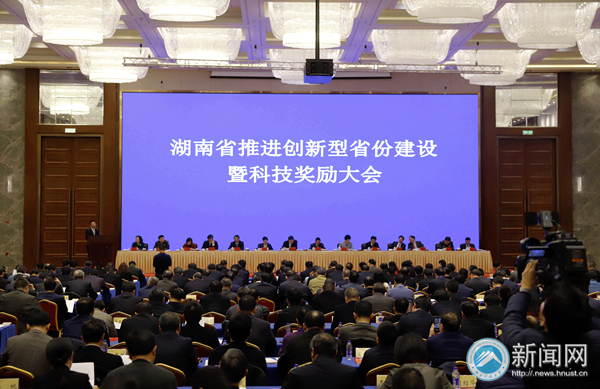 On February 27th, a conference on Promoting Innovative Construction and Science and Technology Award was held in Changsha. Wan Buyan and Wang Weijun, professors of HNUST were honored the 11th Hunan Guangzhao Science and Technology Award and the first prize of Provincial Science and Technology Progress Award respectively.
Fifteen achievements of HNUST were awarded 2018 Hunan Province Science and Technology Award, including Science and Technology Progress Award, Natural Science Award, Technological Invention Award, which hit historical records in numbers and levels, ranking first among universities and colleges in Hunan, and covering a wider range of subjects.
The conference was attended by Secretary of Hunan Provincial Party Committee Du Jiahao, Deputy Secretary and Governor of Hunan Province Xu Dazhe, and Chairwoman of Hunan Provincial Committee of the CPPCC Li Weiwei who awarded prizes to the award-winning representatives. Meanwhile, Deputy Secretary Wu Lan presided over the conference and other members of the CPC Central Committee Hunan Provincial Committee.
In recent years, Hunan's adherence to its innovative working guidelines and active responses to the national and provincial strategies, have proved significant in supporting national innovation system construction and local economic and social development in many ways, such as actively aiming at the world's advanced technology, the country's major demands and its national economic construction, and highlighting the dominant position of innovation and deep integration of domestic enterprises, universities and research institutions to enhance the ability to innovate and accelerate the production and transformation of scientific achievements.
It's reported that 220 projects have been selected as Hunan Science and Technology Award in 2018, including a grand prize, 29 first prizes, 72 second prizes, 116 third prizes and two innovation team awards.
(Translated by Song Dan and Xiao Leyao)