Publishing time:2021-06-18
On the morning of June 8th , HNUST's mobile cabin for vaccine weas opened again to ensure that graduates have completed their third vaccination before leaving school. Tang Yayang, Secretary of the University Party Committee, came to the site to learn about the progress of the vaccination.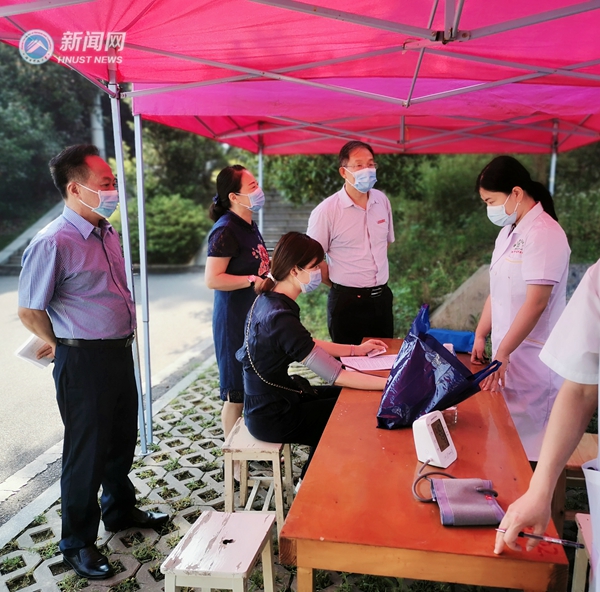 Early at 8 o'clock, there were long queues formed in an orderly way at the vaccination site. Before that the medical staff and volunteers had already been on standby, answering the questions of the coming teachers and students in time, measuring their blood pressure, and guiding them to wait in line.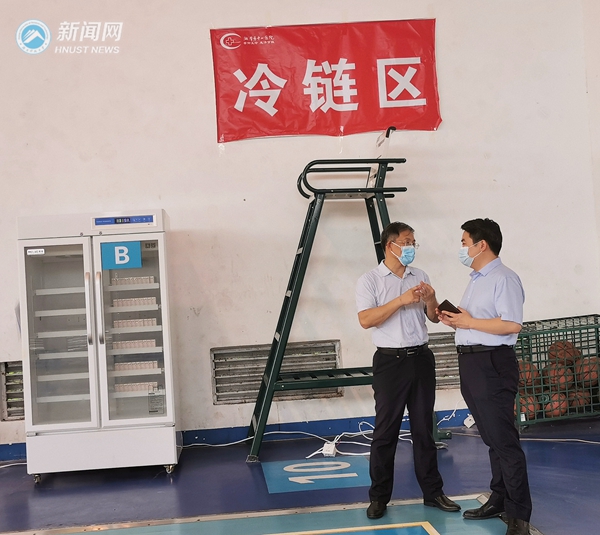 Secretary Tang came inside the venue where students got vaccinated, sequentially checked the arrangement of such working areas as the information registration, vaccination units, observation area and emergency disposal area, cold chain area for storing and so on, and asked the head of the Xiangtan City Central Hospital about the information of vaccination, including its precautions, basic condition, storage and supply, etc.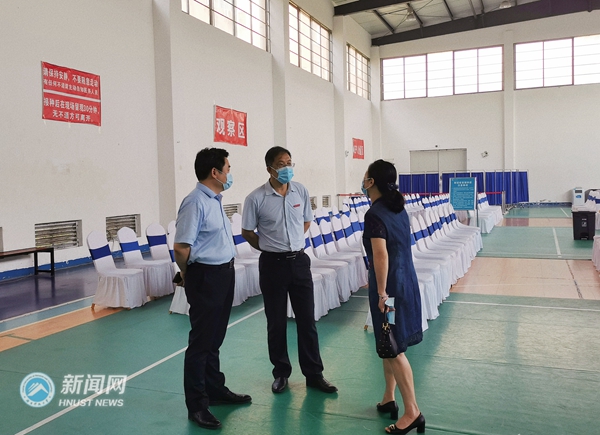 Secretary Tang said, it is not only a duty, a responsibility, but also an obligation to get vaccinated as soon as possible. HNUST will actively cooperate with the medical staff to complete the last dose of the vaccine, thus to safeguard the health of teachers and students. At the same time, teachers and students are supposed to get vaccinated in an orderly manner according to the specific arrangement of the university, try to stagger the vaccination time, and wear face masks to protect themselves.

(Translated by PAN Zhuo)