Publishing time:2022-04-25
From April 5th to 7th , joint efforts from Hunan University of Science and Technology (HNUST) and the Jianglu Hospital were made to launch the nucleic acid test of the coronavirus(COVID-19) for all the faculty and students, and the tests were conducted in the Athletic Field (1) and (3). According to the official data, 46,182 persons would be tested, and by the afternoon of April 6th , 25,516 had completed their tests.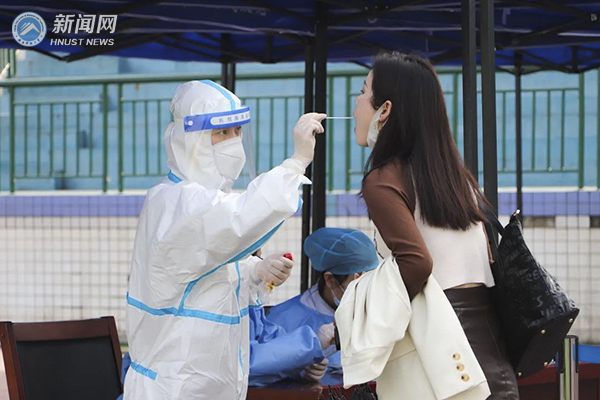 As for the medical staff, from 7:30 a.m. to 6 p.m., they completed the tests in an efficient and orderly manner, and they could hardly have time to take a break. The people coming for the test were divided into four lines, and no matter the order maintaining of the crowds during the waiting period or the sampling, every single procedure of the whole testing process was guarded by the working staff. Moreover, Tang Yayang, Secretary of the Party Committee, and Zhu Chuanqu, President of HNUST also joined the volunteering group, going down to the testing field.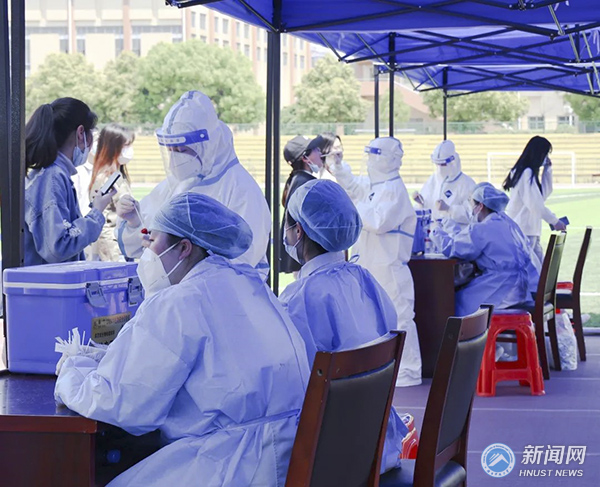 "For the safety and security of the faculty and students, our school launched the nucleic acid test for us all. Even though the pandemic in regions around has been eased, we will never be slack about the epidemic prevention and control. Just keep up the good work and we will win the battle", said Li Wenhui, a teacher from School of Earth Sciences and Spatial information Engineering.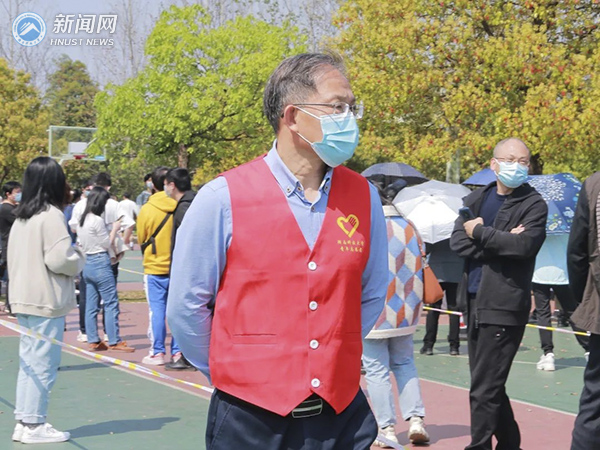 Luo Wenjun, a student from School of Mechanical Engineering, expressed his desire for the end of the current wave of the pandemic, and he said that all the students gave active cooperation to the test despite the upset temperature.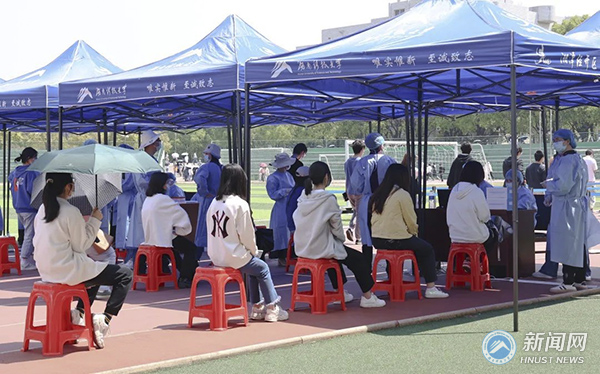 Everything in this world has its own season and the pandemic will soon be over. Now it is the very time for blooming and growing, and we are all here, looking forward to embracing the beautiful spring.
(Translated by HUANG Nan, WANG Yan)