Publishing time:2022-06-13
The international food festival of HNUST, entitled "Let Food Bridge Different Cultures", was held on the afternoon of May 29th in the North Campus Gymnasium. It displayed local flavor food from all over the world, attracting foodies inside and outside the school.
Vice President Li Lin, the special guest Cao Fei, international online editor of China Media Group, Wei Xiangjing, Director of the Office of Xiangtan Trade Promotion Commission, and relevant responsible personnel of HNUST, tasted food and feasted on culture with hundreds of students on the spot.
The festival consists of 17 stands, among which there is an international flavor food exhibition area brought by 23 international students of HNUST from 14 countries, displaying their hometown cuisines. The graduate school students bring various cuisines from all over China, such as Hunan, Guangdong, Sichuan, Shandong, Guangxi Zhuang Autonomous Region and other provinces, which also contain traditional festival delicacies such as rice dumplings and fried oil dough rings. A variety of delicacies, full of color, aroma and taste, tickles the audience's taste buds.
With heated atmosphere and wonderful performances, the festival reached its peak. While tasting the delicious food, the audience enjoyed the brilliant performances brought by the Dragon Dance Team of the School of Physical Education, Cheongsam Culture Association, Xiangtan Orchid Society and Art Troupe, teacher Huang Hua from the library and the international students, bathed in a triple feast of taste, vision and hearing.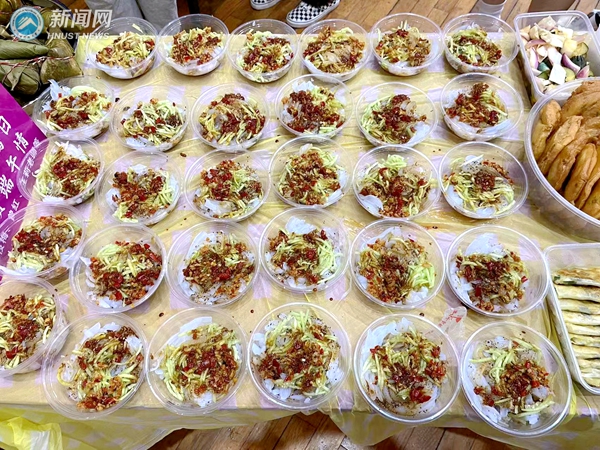 Diet is one of the most important components of the culture. Food carries the customs and cultures of various countries and regions, and is closely related to people's life. It is an important carrier for inheriting culture. In order to inherit and carry forward the traditional Chinese food culture, and promote the exchanges among Chinese and foreign food cultures in the world, the school held the international food festival. Taking food as the medium it carries out cultural activities and promotes international exchanges.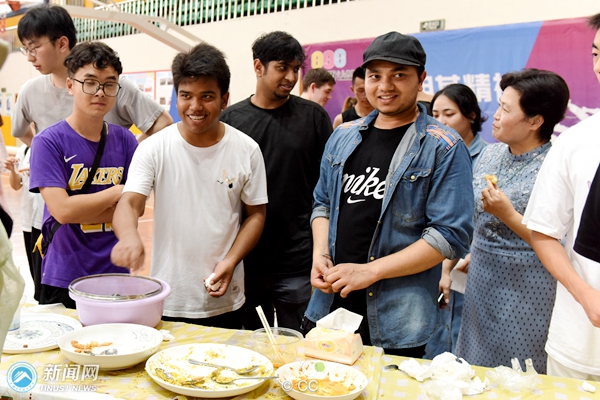 The food festival was sponsored by the School of International Education of HNUST and the relevant functional departments, with strong assistance given by Changsha Changjun Advanced Placement Curriculum Center, Xiangtan Orchid Society and Art Troupe, Baishi Painting and Calligraphy Academy, Xiangtan Cordyceps Flower Association, Xiangtan Tianrun Hengkang Health Industry Service Co., Ltd. .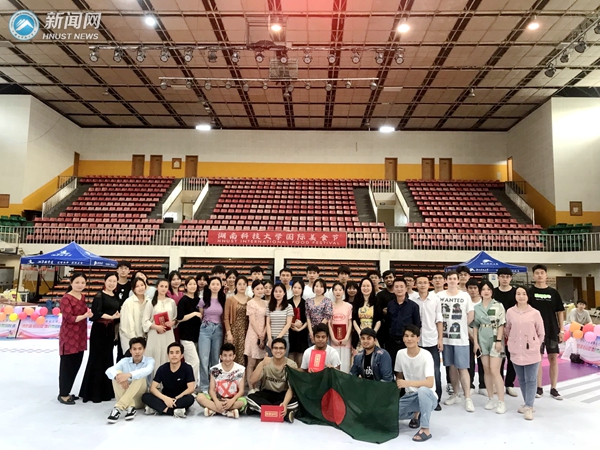 (Translated by SUN Ying, LI Jiaojiao)