Publishing time:2022-04-04
Tong Luyao, a sophomore majoring in Education in Ideology and Politics from School of Marxism of HNUST, received a letter of thanks from Kenna Social Work Development Center, Yongkang City, Zhejiang Province. Deeply touched by a film Taare Zameen Par about "children of the stars" -- autistic children, she began to care about the special group, and signed up for the volunteer service caring for autistic children during the winter vacation this year.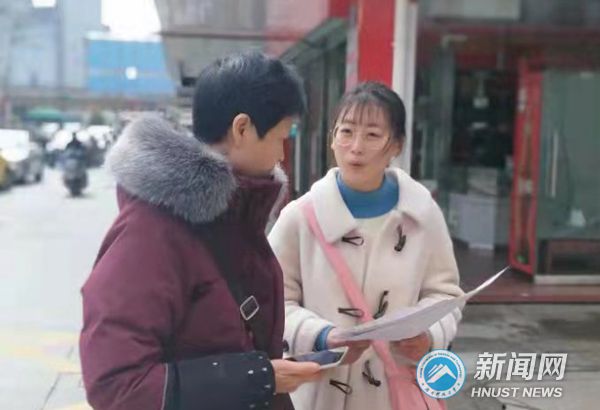 Tong Luyao bought autistic children stationery by saving her living expenses and believed more attention and love should be given to the special group and that more patience and a positive mind are needed when getting along with these children.
Tong Luyao has been a volunteer since she was in middle school. She has gained a deeper understanding of these exceptional children through a series of volunteer activities. She observed that volunteers could get closer to these sensitive children by playing games with them. And she found that some children had an excellent memory, and some had great talent for music. Tong Luyao said that she would persist in volunteering in the future and encourage more people to be volunteers.
Liu Tuqi, Deputy Secretary of Party Committee of School of Marxism, appreciated Tong Luyao's kindness and love, hoping that students could follow the example of her.
It brings great pleasure to do what one can do for the society. Tong Luyao conveys her love in volunteering and brings warmth to "children of the stars", encouraging them to be brave and calling on society to pay attention to them.
(Translated by PAN Zhuo, QIN Sijin)