Publishing time:2022-06-27
To promote cooperation between HNUST and China Radio International Online(cri.cn), Li Junjie, the general manager of CRI Online Hunan Branch and the general editor of Hunan Channel, She Yinghui, the chief editor of Hunan Channel, and other two representatives visited HNUST and attended the meeting for exchanges and cooperation on the afternoon of June 15th. The meeting was held in Room 101, Lide Building, chaired by Zhou Zhihua, a member of the Party Committee of HNUST and director of the Publicity Department. Tang Yayang, Secretary of the Party Committee of HNUST, and directors of relevant functional departments such as the Publicity Department of the Party Committee of HNUST and the International Education College were present.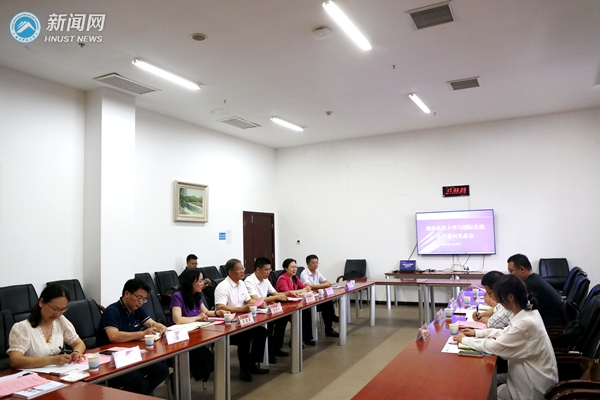 Extending welcome to Li Junjie and his mission, Tang Yayang expressed that Cri.cn is a key news website of China and features international communication, playing a vital role in making China's voice heard, telling its story well and showing its image. He said that to enhance influence of China is the unshakable responsibility of media and universities and hoped that the meeting can lay the foundation for achievements of cooperation in the future. He introduced the situation of HNUST from International Education College, Office of International Affairs & Office of Hong Kong, Macao and Taiwan Affairs and the newly established Institute of Translation History and Intercultural Studies, highlighting situations of overseas students and those overseas scholars who have returned home in HNUST and the 4th Qi Baishi College Students' Culture and Art Festival to be held by HNUST. He also expressed that we are constructing a high-level comprehensive university with distinctive characteristics,domestic first-class and international influence, and hoped that the two sides will cooperate in improving international influence of HNUST and introducing overseas talents.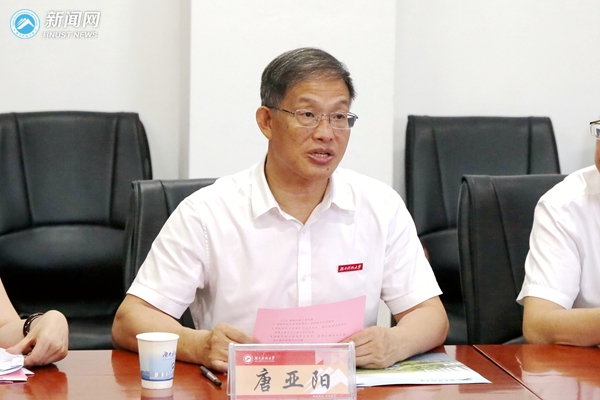 Zhou Zhihua suggested that the two sides should join hands in four aspects. First, for talent cultivation, with developed undergraduate and postgraduate education for Journalism and Communication of School of Humanities of HUNST, it's hopeful that the two sides will jointly construct bases for practicing and training and innovate talent cultivation patterns based on the construction of "New Liberal Arts". Second, for improving the ability to run the international university, we should promote high-quality development of overseas students' education through cooperation and exchanges. Third, in terms of campus news publicity, we will innovate international communication forms with the help of CRI Online to tell the stories of China and Hunan province well, spread the influence of the department, and look forward to participating in the publicity and planning of major events and festivals. Fourth, in holding large-scale international activities, we look forward to cooperation in international seminars, international academic exchanges and Qi Baishi College Students Art Festival.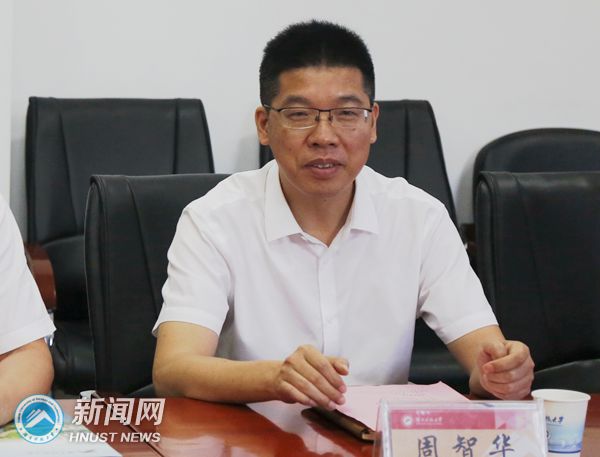 Li Junjie first gave high remarks to the great importance that HNUST attached to enhancing international influence. He pointed out that the spirit of General Secretary Xi Jinping's important speech on international communication has inspired both sides to forge cooperative relationships. First, we should better promote Chinese culture to go global. Second, we need to deepen cultural exchanges. Third, we need to build a professional talent team. Fourth, we should strengthen the capacity building and improve the theoretical level of international communication. Li also said that CRI Online is very willing to participate in the talent training, such as providing internship opportunities, creating a training platform, holding lectures, providing thesis guidance, hiring external tutors, etc., hoping that the joint efforts of both sides will bring good results. Li pointed out that the training demand for international communication professionals will continue to expand. Because of the experts, scholars and rich research and teaching resources that HNUST have, cooperation in developing online courses may be carried out between the two sides. Li hopes to take this visit as an opportunity to open the "media + university" cooperation model and strengthen exchanges and win-win cooperation.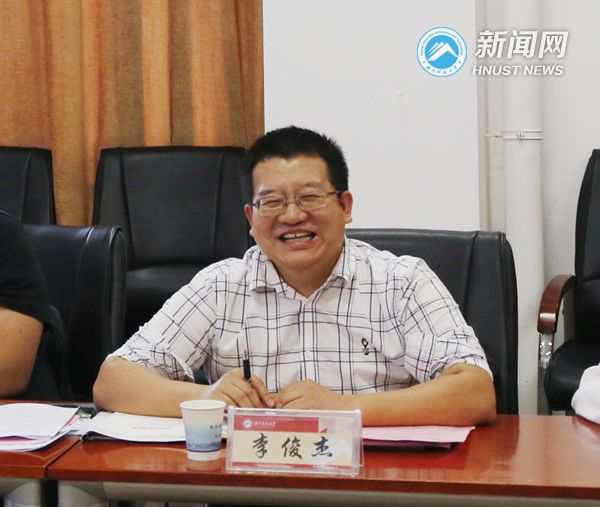 The two sides exchanged views on telling the stories of international students, cultivating and discovering a group of international students' self-media resources. At the meeting, the heads of relevant functional departments of HNUST introduced its internationally influential scientific research achievements, experts and scholars, cultural celebrities and research bases, and both sides participated in the in-depth discussion on how to tell the stories of Hunan province in a more appealing way and how to spread HNUST' voice.
(Translated by PAN Zhuo, QIN Sijin)