Publishing time:2021-04-21
On 11th, April, the 13th "Peak Time" National Business Simulation Competition, organized by Renming University of China, concluded. HNUST's team consisting of four undergraduates, conducted by Tong Jiecheng, a teacher from School of Business, won the first prize in undergraduate level in the final.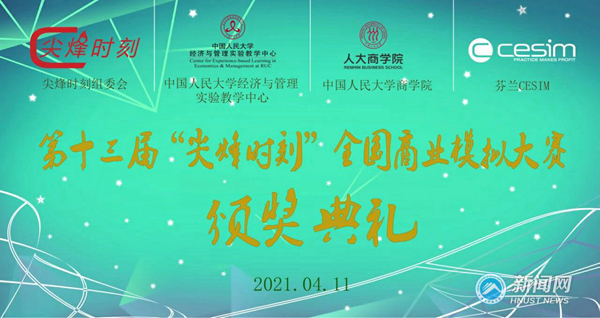 The competition started in November 2020 and more than 1,400 teams from 150 universities and colleges nationwide attended it. In the end, 35 undergraduate teams and 42 MBA/graduate teams from HNUST, Renming University of China, Nankai University and so on, advanced to the final.
Held online due to the pandemic, the final of the competition covered business simulation, presentation of business videos and team introduction in English. In business simulation section, after analyzing the constituents of the costs, the prospects of the products and the factors affecting the share prices, HNUST's team boldly implemented long-term strategies and snatched the victory from the jaws of defeat in the last phase. In business presentation section, our team gained unanimous applauses from the experts by giving a thorough analysis on the future development of the automobile industry.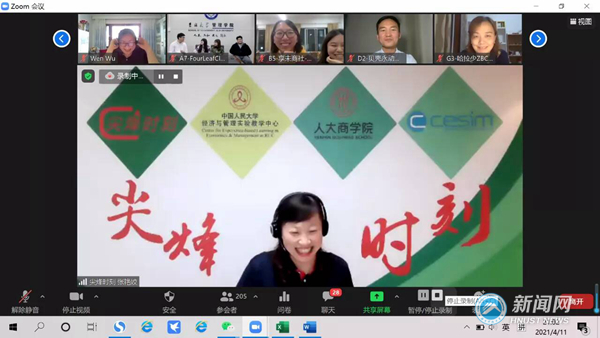 It is known that "Peak Time" is one of the most large-scale international business simulation competitions in Europe and has currently become an event for the interaction between the eminent business students in the world. The competition aims to improve the comprehensive application of business skills, motivate students' self-learning, and benefit more universities and students by utilizing internationally-advanced teaching resources.
(Translated by Liao Zhiqiang)