Publishing time:2022-05-18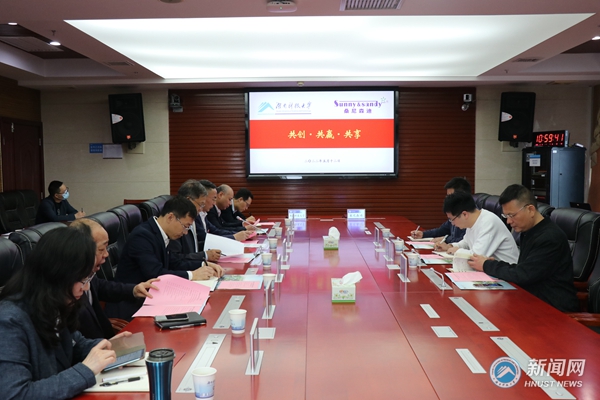 On the morning of May 12th, the "Co-construction, Win-win and Sharing" activity was unfolded by HNUST and Hunan Sunny&Sandy Toys Manufacturer Co, Ltd. in 601 meeting room of the Lide Building. Tang Yayang, Secretary of the Party Committee of HNUST, Liao Xiangyue, Vice President of HNUST and Yang Jie, Chairman of Hunan Sunny&Sandy Toys Manufacturer Co, Ltd., showed up and directors of relevant units from both sides attended the meeting which was presided over by Liao Xiangyue.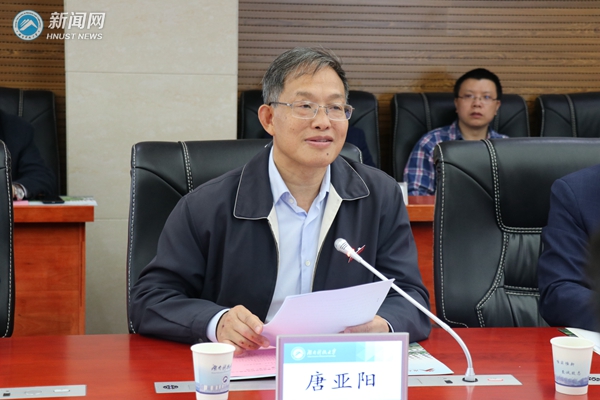 Tang Yayang extended his warm welcome to Yang Jie and his mission and showed his admiration and approval for the innovation and entrepreneurship of the company. He hoped that, through this activity, project platforms of enterprises and talent resources of colleges and universities could be gathered, thus further promoting the practical cooperation of both sides in such fields as integration of production and education and talent training. Cooperation mechanisms should be well designed, and cooperation content should be properly expanded to make more headway and achieve mutual benefits and common development at a higher level.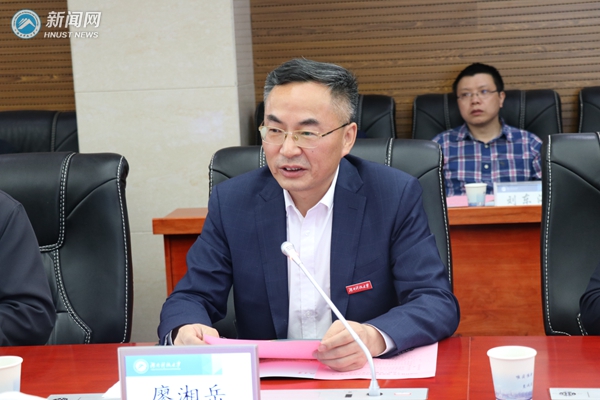 Yang Jie gave the general introduction and development vision of the enterprise from three aspects: innovation, credit and altruism. He said that there was great potential for cooperation between HNUST and the enterprise. And he expected both sides to further strengthen cooperation and jointly build a new model of school-enterprise cooperation.
Then, Liao Xiangyue and Yang Jie, on behalf of both sides, signed a framework agreement on school-enterprise cooperation.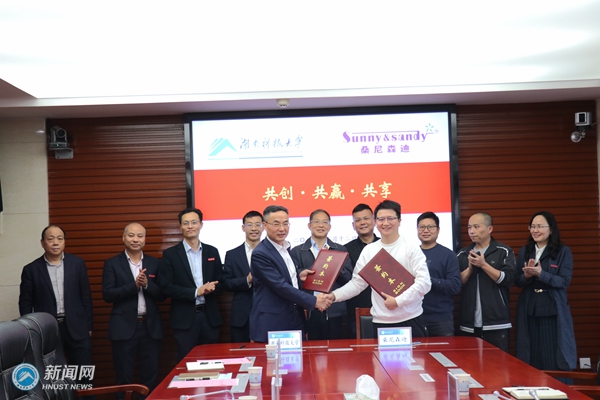 Hence an intimate cooperative relationship was formally established between Hunan Sunny&Sandy Toys Manufacturer Co, Ltd. and HNUST.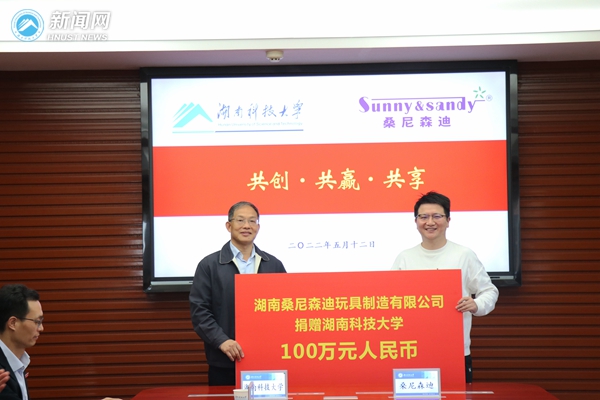 (Translated by SHU Ting, LI Nan)