Publishing time:2021-07-06
On the morning of June 23rd, on the occasion of the 100th anniversary of the founding of the Communist Party of China, the famous artist Zeng Jingxiang, the first Dean of the School of Art of HNUST, held the grand opening of his tour exhibition of flower-and-bird paintings themed Lu-run-shan-hua (Dew Moistening Mountain Flowers) at Xishun Calligraphy and Painting Art Center, Taojiang County, Yiyang.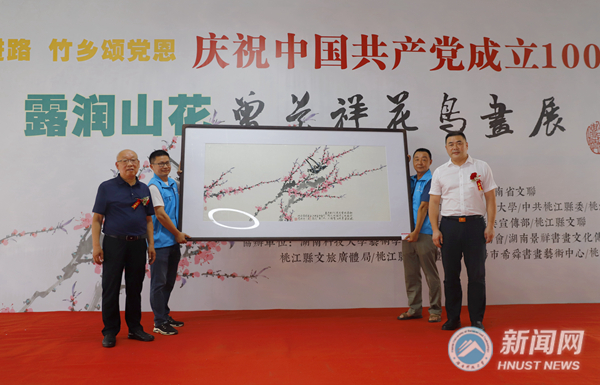 Experts, scholars and artists from Hunan Artists Association, Contemporary Painting Institute and other associations participated in the opening ceremony. Li Lin, Vice President of HNUST, Liu Zhijian, the former department-level supervisor, HNUST's relevant heads of the School of Art, the School of Architecture and Art Design and the Welfare Office for the Retired and some leaders of Taojiang County were also present at the meeting.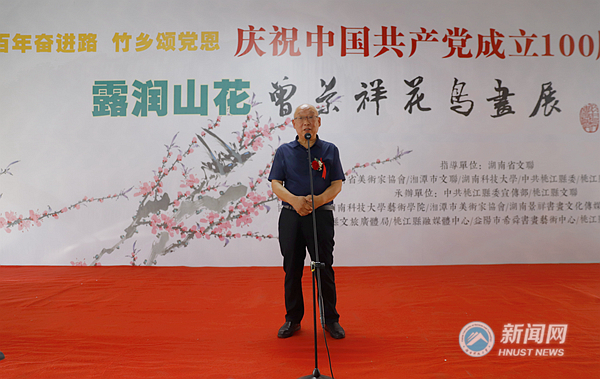 At the opening ceremony, Zeng Jingxiang donated a painting to the People's Government of Taojiang County. Yi Qingqun, Secretary and President of Communist Party Leadership Group of Yiyang Literary Federation, declared the opening of the exhibition.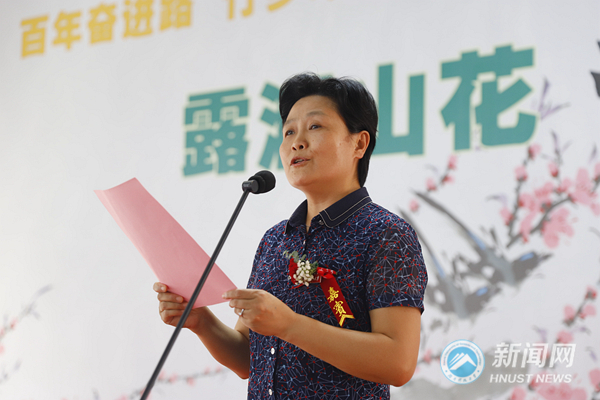 "Professor Zeng has shown people's wonderful experience of better life through his specific art language and aesthetic schema, expressing the love from a people's artist for the Party, the country and people of his hometown", Li Lin, the doctoral advisor of Hunan University, said in her speech.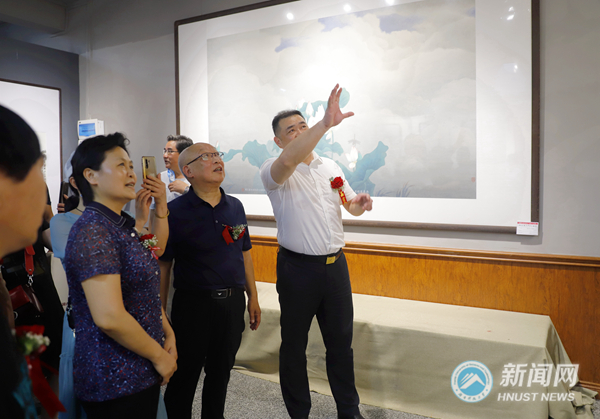 At 72, Zeng never stops writing and has a deep understanding of poems and songs. It is his varied talents that make it possible to adapt literati paintings and even to explore and show the times characteristics of freehand flower-and-bird painting in the blending of Chinese and western art.
After the opening ceremony, Zeng accompanied guests to enjoy the exhibition.
There were Zeng's 72 flower-and-bird paintings exhibited—meticulous and freehand. Then, the tour exhibition will be held at Xiangtan Qi Baishi Art Museum and Central South University.
(Translated by Liu Jia)