Publishing time:2022-06-27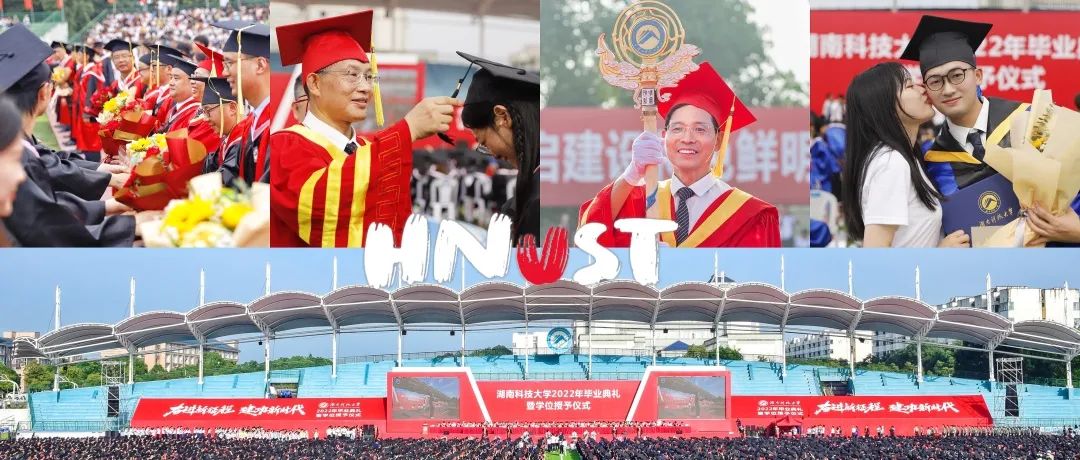 At 7:00, on June 15, the 2022 Commencement Ceremony of Hunan University of Science and Technology (HNUST) was held at the Athletic Field (1). Tang Yayang, Secretary of the Party Committee of HNUST, Zhu Chuanqu, President of HNUST, Shi Shiliang, Liao Xiangyue, He Zelong, Vice Presidents and all members of the Party Committee attended the event. Representatives of teachers, alumni, parents of graduates and relevant functional departments were also present to enjoy the grand ceremony with all the graduates. And the ceremony was chaired by Liao Xiangyue.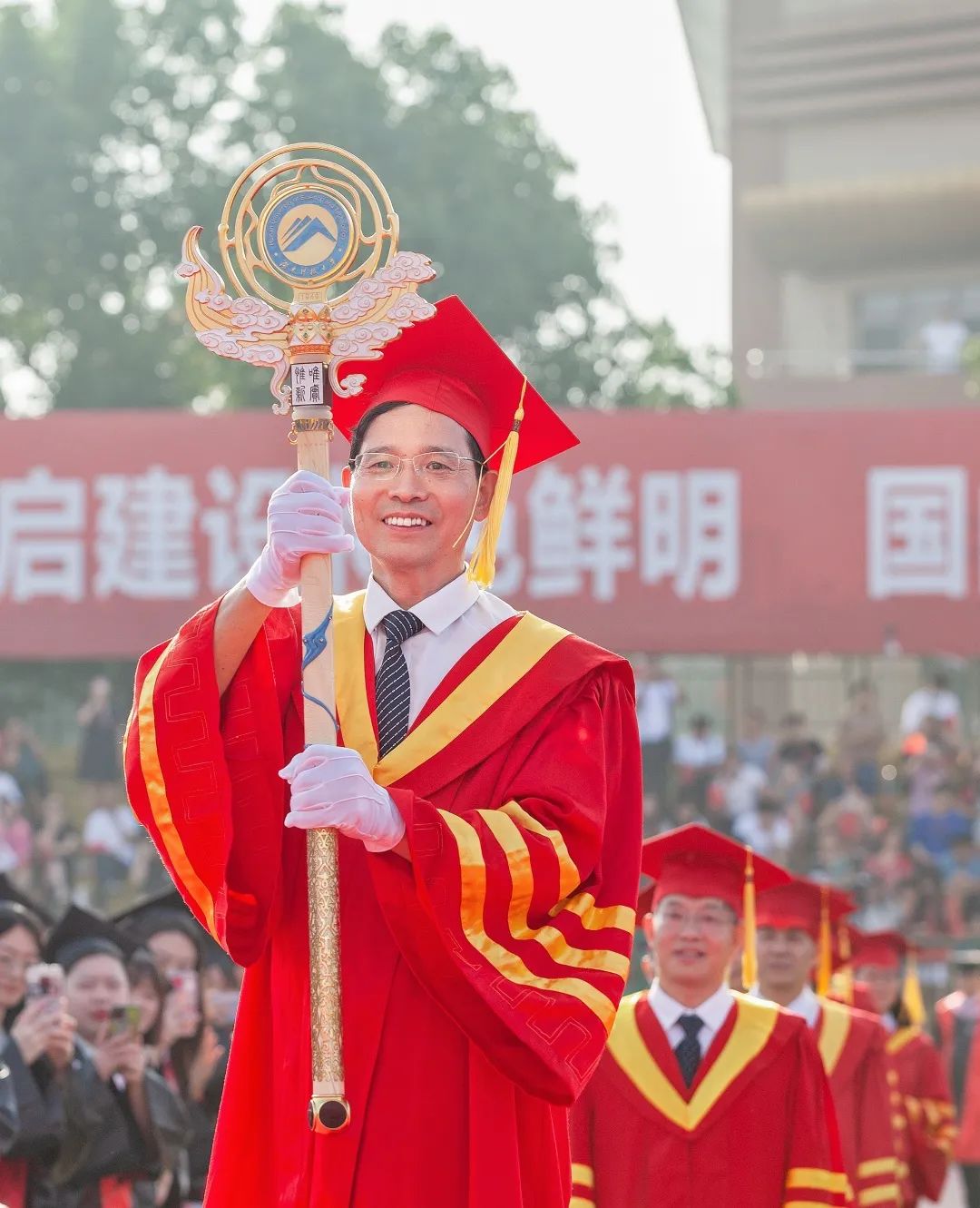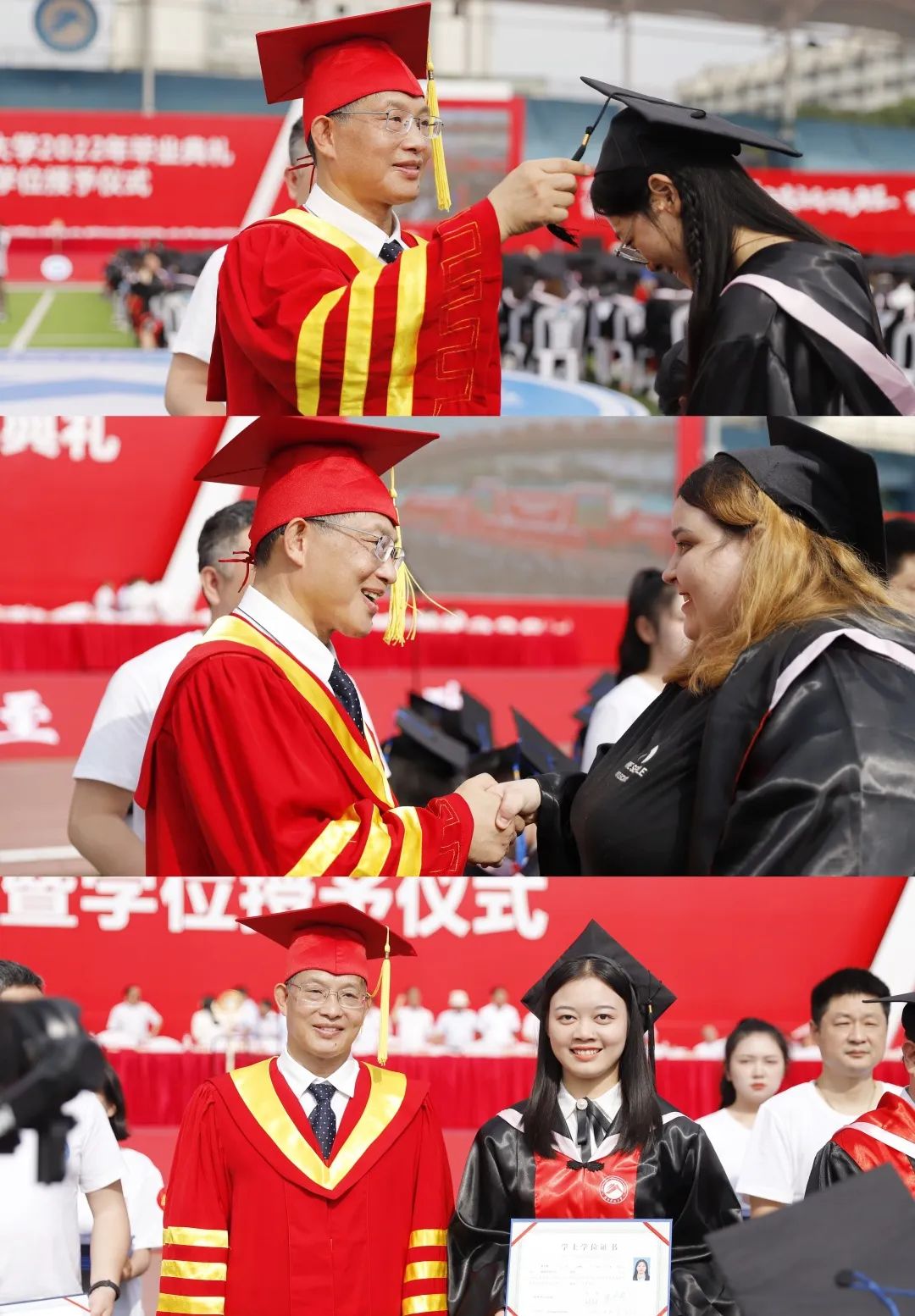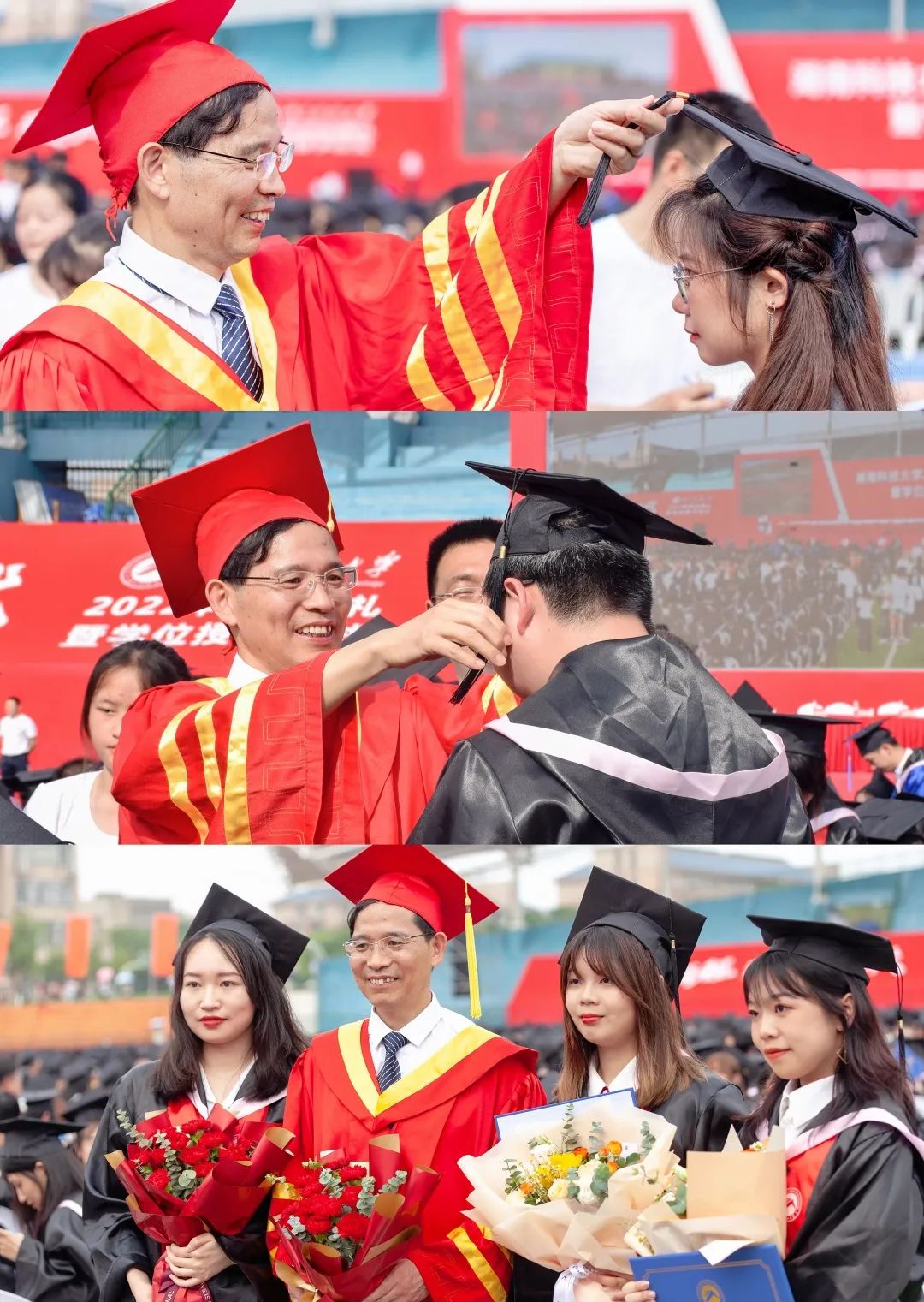 At the beginning of the event, the National Flag Guard marched, preparing for the flag-raising ceremony. Accompanied on the national anthem,the national flag rose gradually. And this special day marked the departure for a promising future of the graduates.
After the flag-raising ceremony, He Zelong made an announcement of commendations for the outstanding graduates and presented them with awards. Then four representatives of the graduates gave their speeches respectively. To begin with, the collective speech of four graduate representatives expressed their gratitude to the alma mater for its cultivation and they would stick to their goals. Sun Hongxin, representative of teachers, encouraged the graduates to treasure the period of youth and complete every single challenge one step at a time for the realization of their dreams in his speech. Li Qi, the alumni representative, urged the graduates to keep pace with the trend as they still have a long way to go. At last, President Zhu Chuanqu hoped that all the graduates could have an overall recognition of themselves and build up confidence for every individual is special.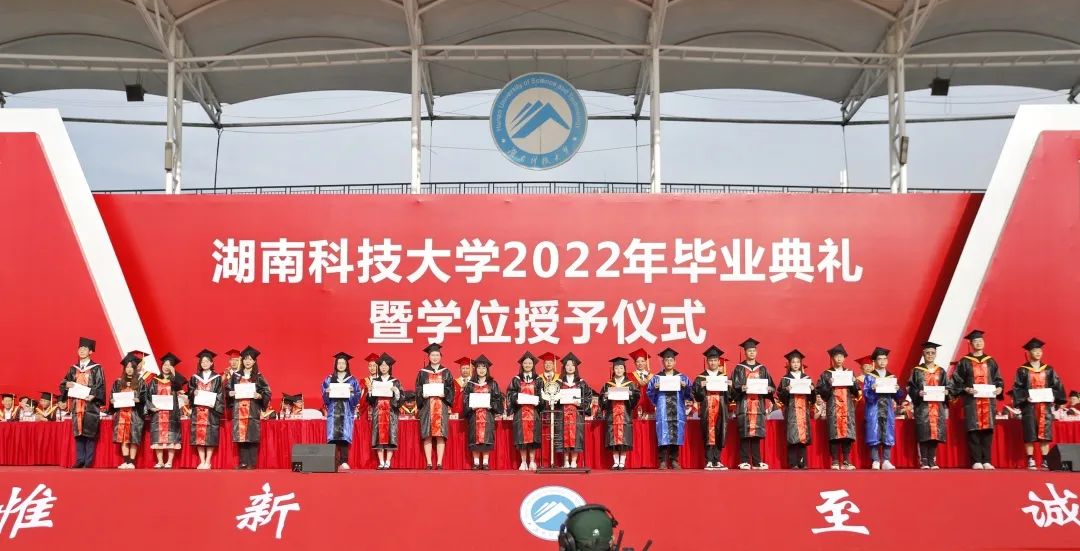 Next, Shi Shiliang read out the decision on the conferral of degrees. Meanwhile, all the people watched the showcase of the academic scepter with full attention as a salute. As a symbol of the highest academic power, the scepter witnessed the whole process of this degree conferment, enabling us to perceive the sublime charm of academy and knowledge. During the ceremony, with thousands of times of shaking hands, smiling and taking photos together with the graduates, the mentors awarded each graduate with a degree certificate and sent the sincerest blessings.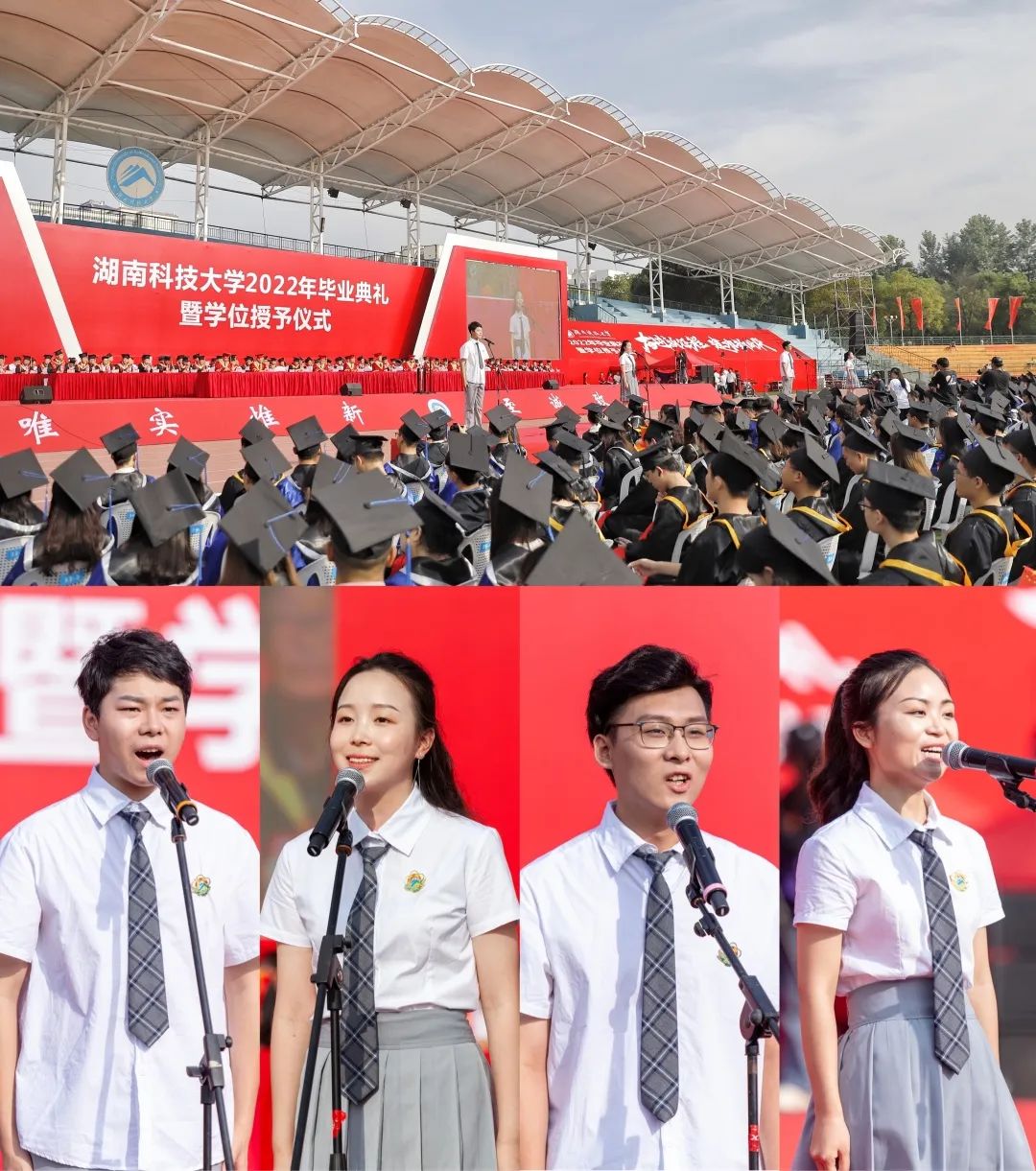 At the end, the graduates sang the school anthem of HNUST together, and then the appealing song-and-dance performance, speaking of a sentiment of not willing to part from the alma mater, set a wonderful end to the ceremony. We wish the graduates a promising and bright future, and we will always be there for you!
(Translated by HUANG Nan, WANG Yan)