Publishing time:2021-06-24
On June 11th, 2021, the list of "Hunan Enterprising and Virtuous Youths in the New Era" was announced, with a total of 37 prominent youths awarded the honor. Lu Yi, a young teacher from School of Resource & Environment and Safety Engineering, won the title in category of innovation and entrepreneurship.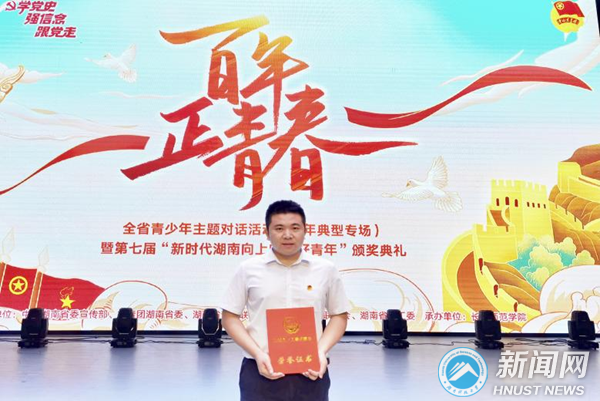 Academically, Lu Yi has made profound achievements, especially in inhibition of coal spontaneous combustion. In June2019, workers from An Yuan Coal Mine in Pingxiang City, Jiangxi Province, sought help from HNUST because of the hidden danger of coal spontaneous combustion. As soon as Lu received the news, he rushed to the mine overnight. In order to find the cause, he spent his days in the scorching muddy alleys. After a week's toil of research, he made the conclusion and delivered the solution, avoiding great losses.
In addition, Lu Yi has addressed the concern of disasters of more than 10 coal mines in Chenzhou, Hunan Province, Jining, Shandong Province, and Suzhou, Anhui Province, with over 300 days' underground work in total. And the "complete set of fire prevention technology with slurry foam materials" developed by him has brought remarkable economic, social and ecological benefits.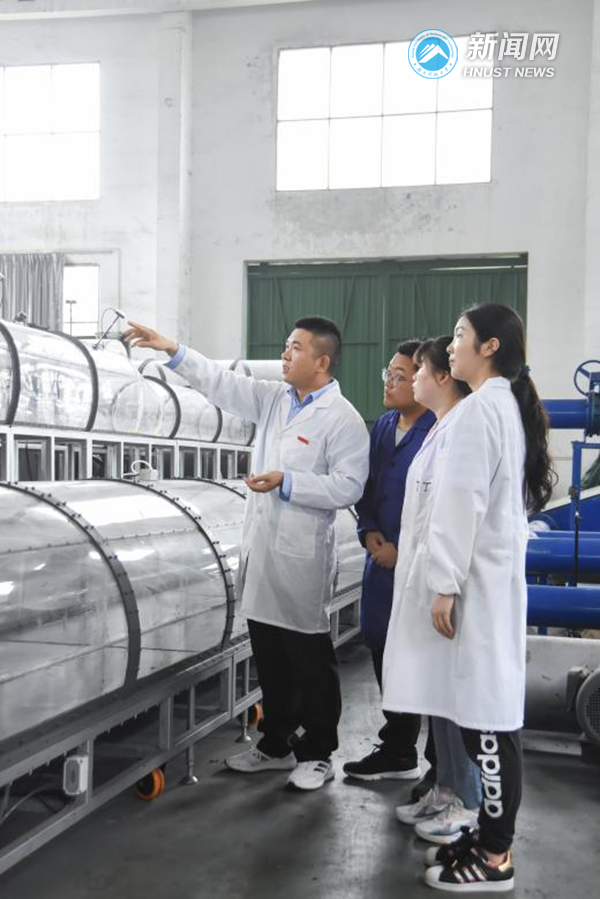 As a young backbone teacher, Lu Yi has exerted himself in teaching career and guided his students to forge ahead. "I deem Mr. Lu as a father and brother. It is his influence and help that foster my progress and growth," said Yang Fan, a student of Lu.
It is reported that in order to celebrate the 100th anniversary of the founding of the Communist Party of China (CPC) and give full play to the power of role models, the 7th "Hunan Enterprising and Virtuous Youths in the New Era" was started in March this year. Since its launch, it has attracted more than 1,000 youths and 3 million teenagers.
(Translated by Liao Zhiqiang)